Here's what we've been up to 🚀
Hey Zerion fam,
February bought us more Musk-driven markets, a second round of 1inch airdrops, and a sobering turn from January's bull run. We rolled out a number of exciting features this past month, including Favorites on web and upgraded iOS widgets. Don't forget that if you're dying to see a new tool added to Zerion, the best way to make this happen is to vote for it on our public roadmap.
Highlights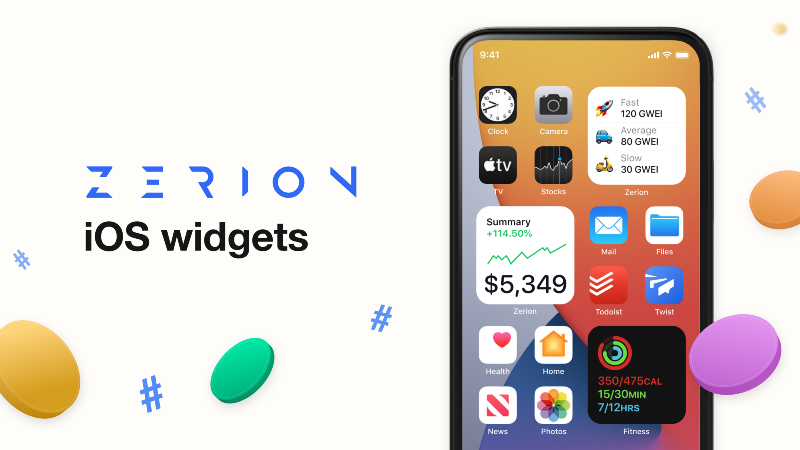 iOS widgets keep getting better: Customize the Zerion app icon and get your portfolio summary, favorites, top tokens and gas prices on your home screen.
Every DeFi Index at your fingertips: Indexes are the easiest way to diversify your portfolio. The new Index section on the invest page gives you single-transaction access to assets like the DeFi Pulse Index, PieDAO's DeFi Large Cap and others. We also recently partnered with indexed.finance to support buying and staking their indexes directly on Zerion to earn NDX rewards.
Track your favorite assets with ease: This popular feature from our mobile apps is now available on web!
You'll love our new Discord bots: When Andrey isn't working as our Head of Product, he builds DeFi bots for fun. Join our Discord to get alerts on top gainers/losers, trending searches on Coingecko and Twitter growth of DeFi projects.
Protocol and asset updates
Buy, stake and claim all indexed.finance indexes
Trade/track:
Got feedback? We'd love to hear from you — chat with us on Discord!
---