Bankrupt crypto hedge fund Three Arrows Capital or 3AC owes $3.5 billion to creditors, court documents revealed last week.
Tracking the fund's assets is a hugely difficult task but at least 3 NFT addresses associated with 3AC founder Zhu Su are known to hold NFTs worth tens of millions of dollars. It's a dream NFT collection that has everything from CryptoPunks and BAYC to Fidenzas, Squiggles, XCOPY, and more.
While you can't peek inside Su Zhu's $50 million yacht, anyone can browse through his wallets that hold those expensive JPEGs.
What is 3AC?
Three Arrows Capital or 3AC is the now infamously defunct crypto hedge fund that once managed over $10 billion in assets.
Its co-founder Zhu Su became a Crypto Twitter celebrity with >500k followers. He championed the idea of a "supercycle", suggesting that crypto could avoid a bear market.
3AC liquidation
Three Arrows Capital's problems started when Terra's UST crashed: the hedge fund lost $200 million when UST depegged in May.
Then it got rekt in the bear market that followed.
In June, a British Virgin Islands court ordered the liquidation of Three Arrows Capital. It turns out 3AC was highly levered and used borrowed funds for risky trades.
Some of the trades were NFTs.
Three Arrows Capital NFT addresses
In August 2021, 3AC co-founders Zhu Su and Kyle Davies launched Starry Night Capital, an NFT fund curated by pseudonymous collector Vincent Van Dough.
Starry Night spent over $20 million on 70 NFTs, including CryptoPunks, Fidenzas, BAYC, Ringers, and rare 1:1s crypto art. In June, the whole Starry Night collection quietly moved from a SuperRare account to a different address. It's unclear who this address belongs to and what the move was (consolidation? OTC sale?) but you can see the amazing wealth of rare NFTs in one wallet.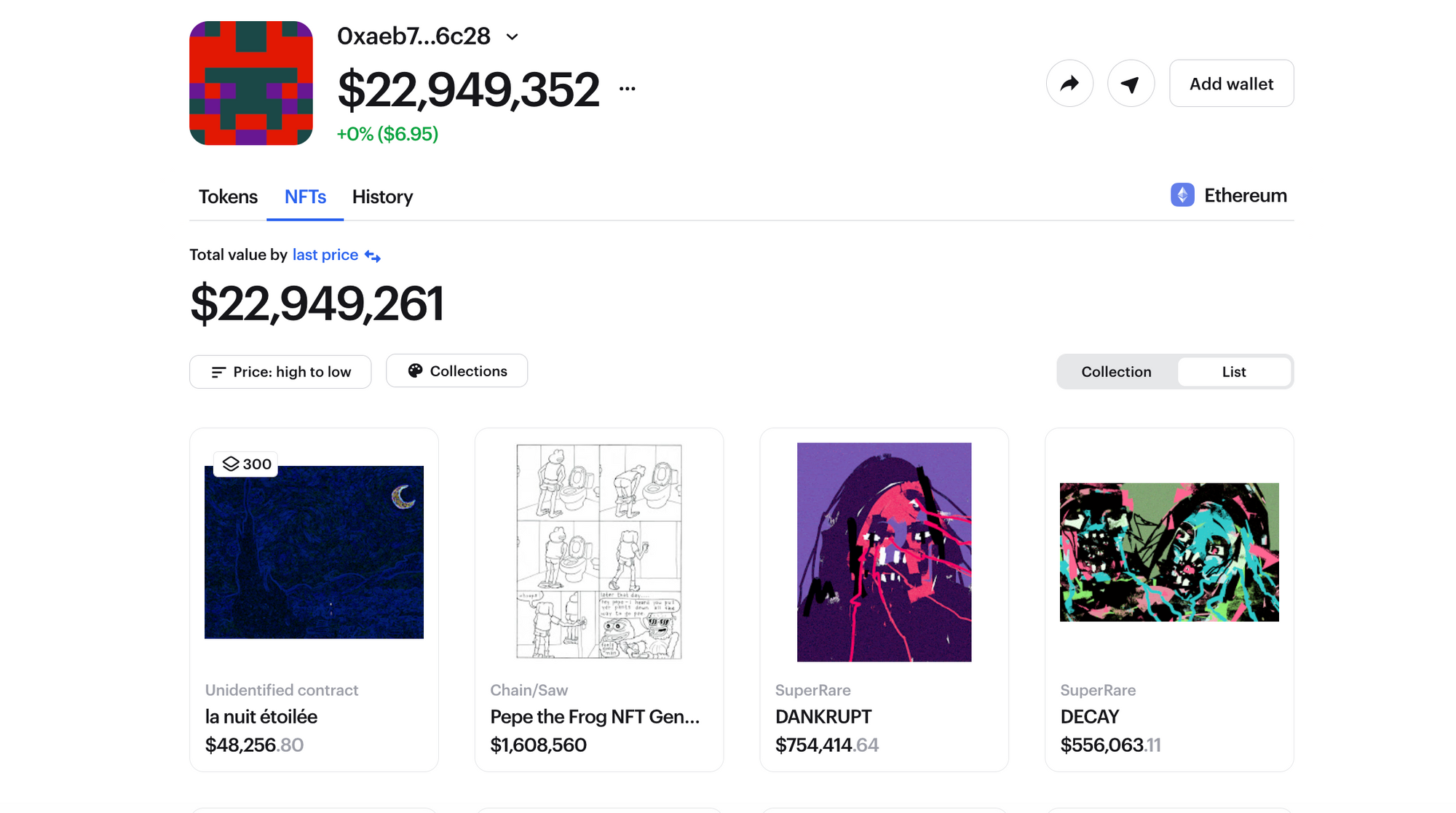 But that was just the beginning.
Zhu Su tweeted this rare 'solid gold' fur BAYC NFT: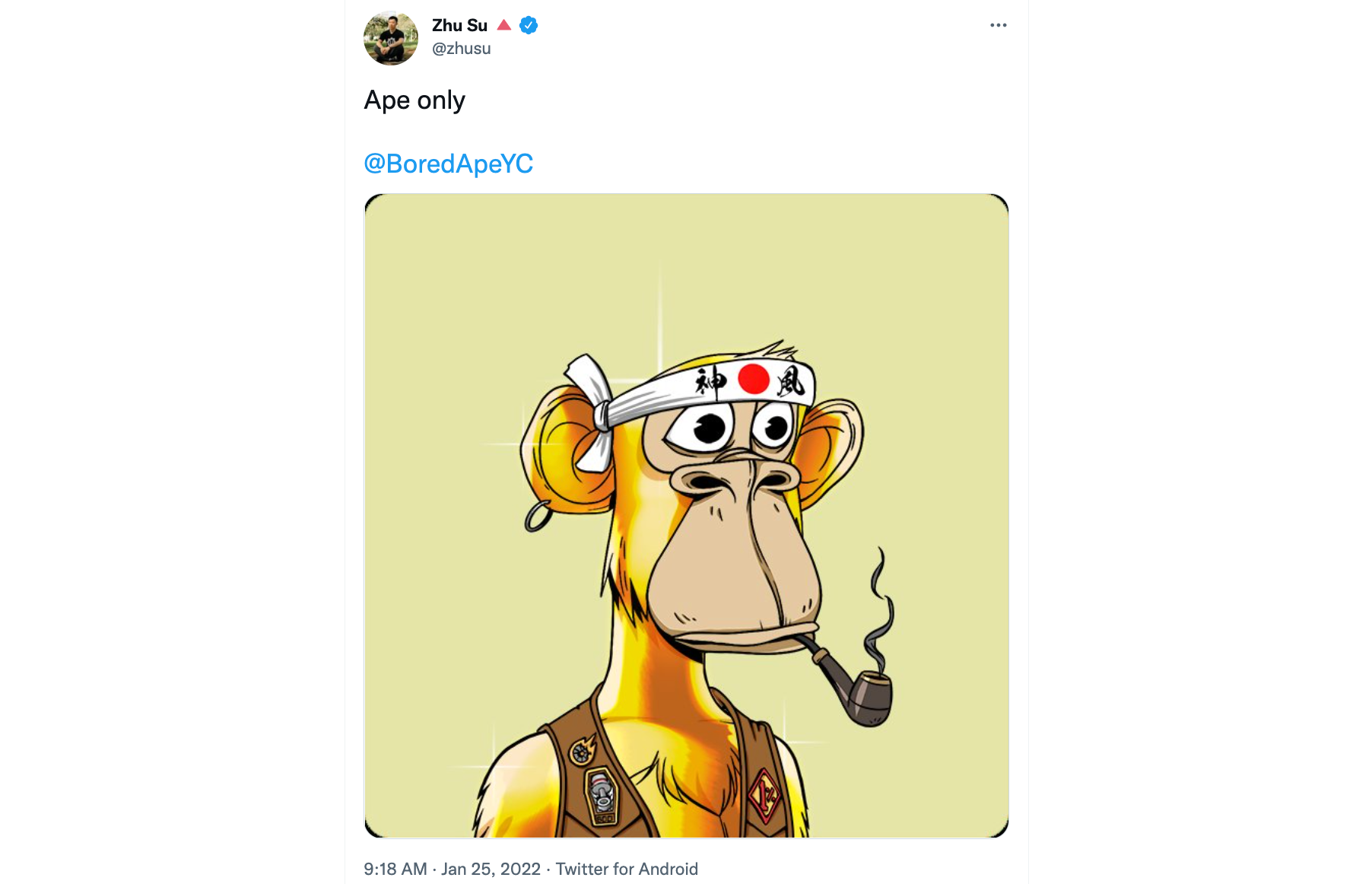 This Bored Ape Yacht Club NFT is in this wallet — along with Squiggles, The Eternal Pump, and other blue-chip JPEGs: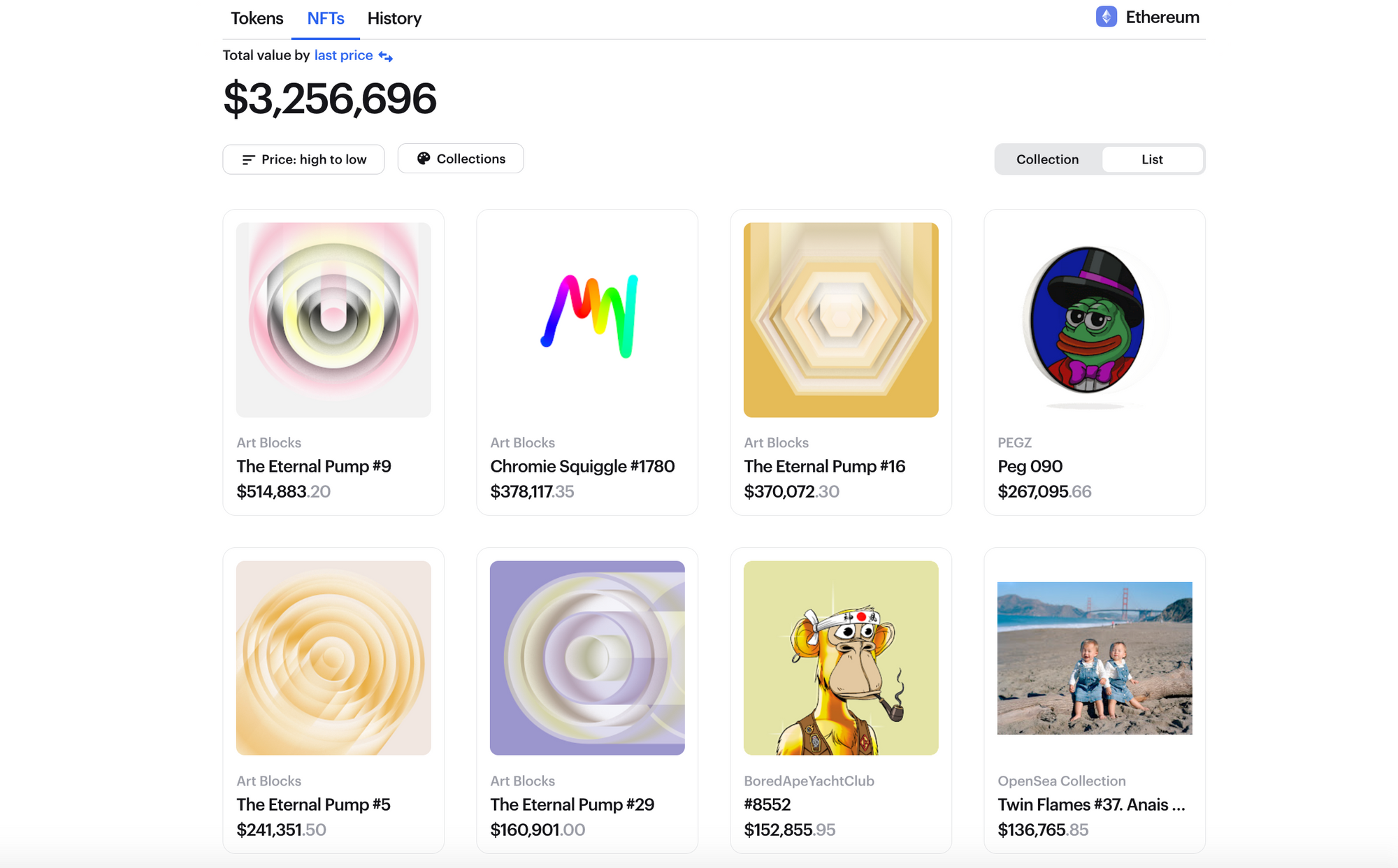 Last year, Zhu Su also tweeted this Ringers #879, which last changed hands for 1,800 ETH ($2 million at the time):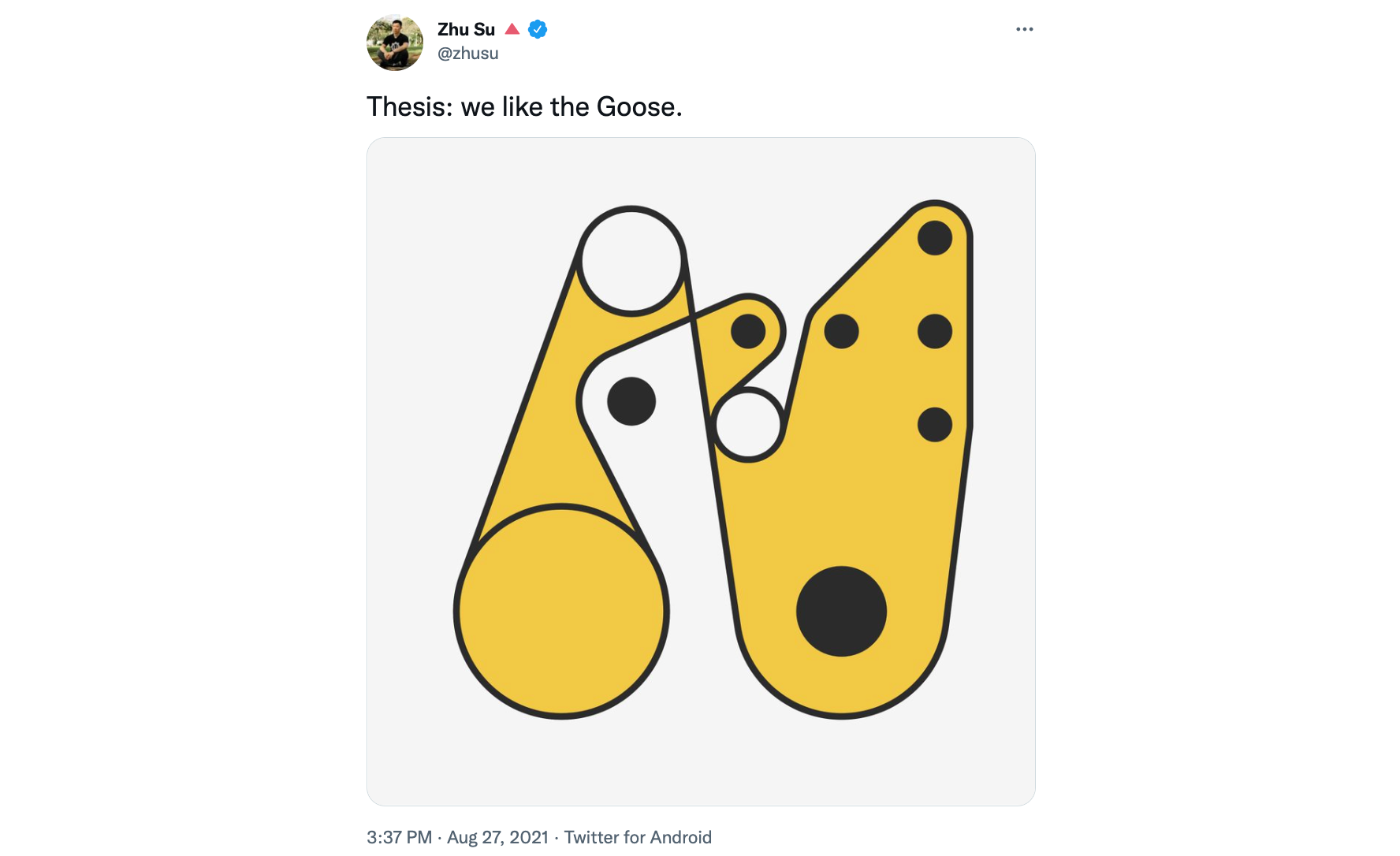 This address now holds the Ringers piece along with:
28 Fidenzas
16 other Ringers
13 Archetypes
11 CryptoPunks, including a Zombie
3 Autoglyphs
2 Chromie Squiggle
… a CryptoDickbutt and many other JPEGs!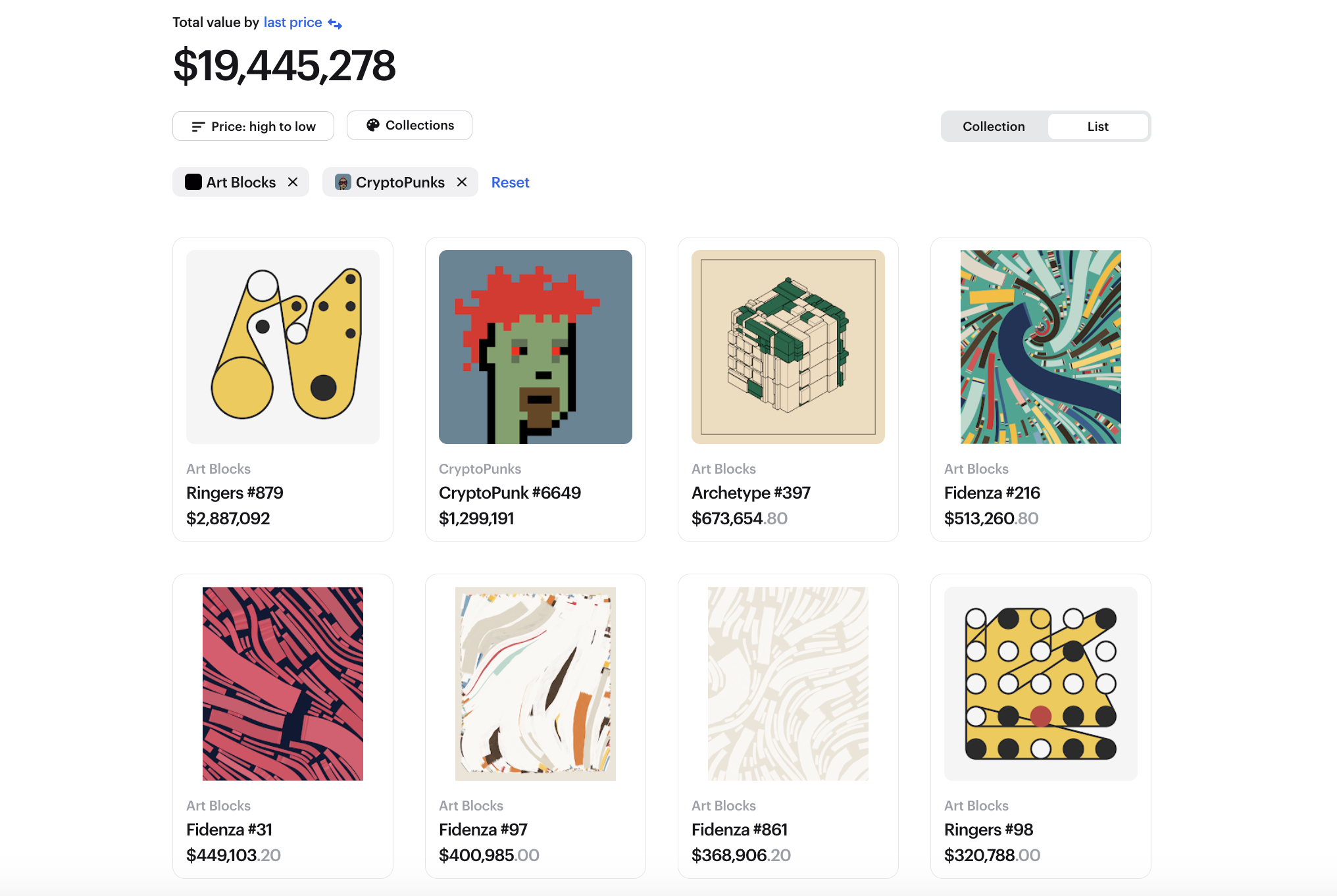 All these NFTs are likely to be sold to cover 3AC debts. The floors might break.
With Zerion Wallet you can add any addresses to your watch list and get notifications when it does anything:

There are many other wallets that are rumored to be associated with 3AC.
Other 3AC Ethereum wallets
The Crypto Twitter crowdsourced a list of other 3AC addresses, which are used in various Dune dashboards.
Of course, nothing is official, but following these addresses could be helpful to avoid being blindsided by another crash. Although the size of these accounts — in tens of millions of USDT — are only a small fraction of 3AC's former AUM and its outstanding debts.
Here is an (incomplete) list of rumored Three Arrows Capital wallets.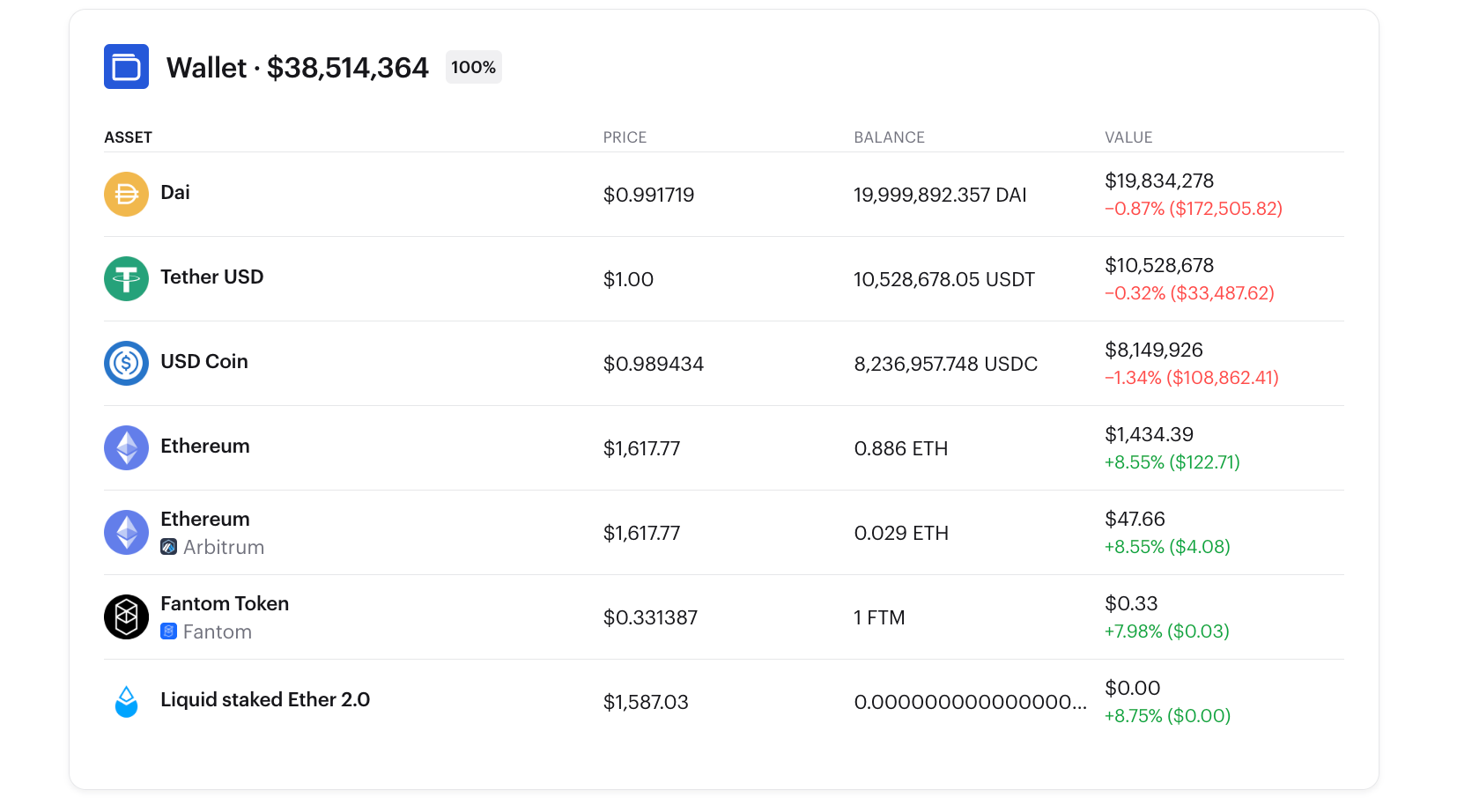 2. 3AC address that disposed of 36K ETH this week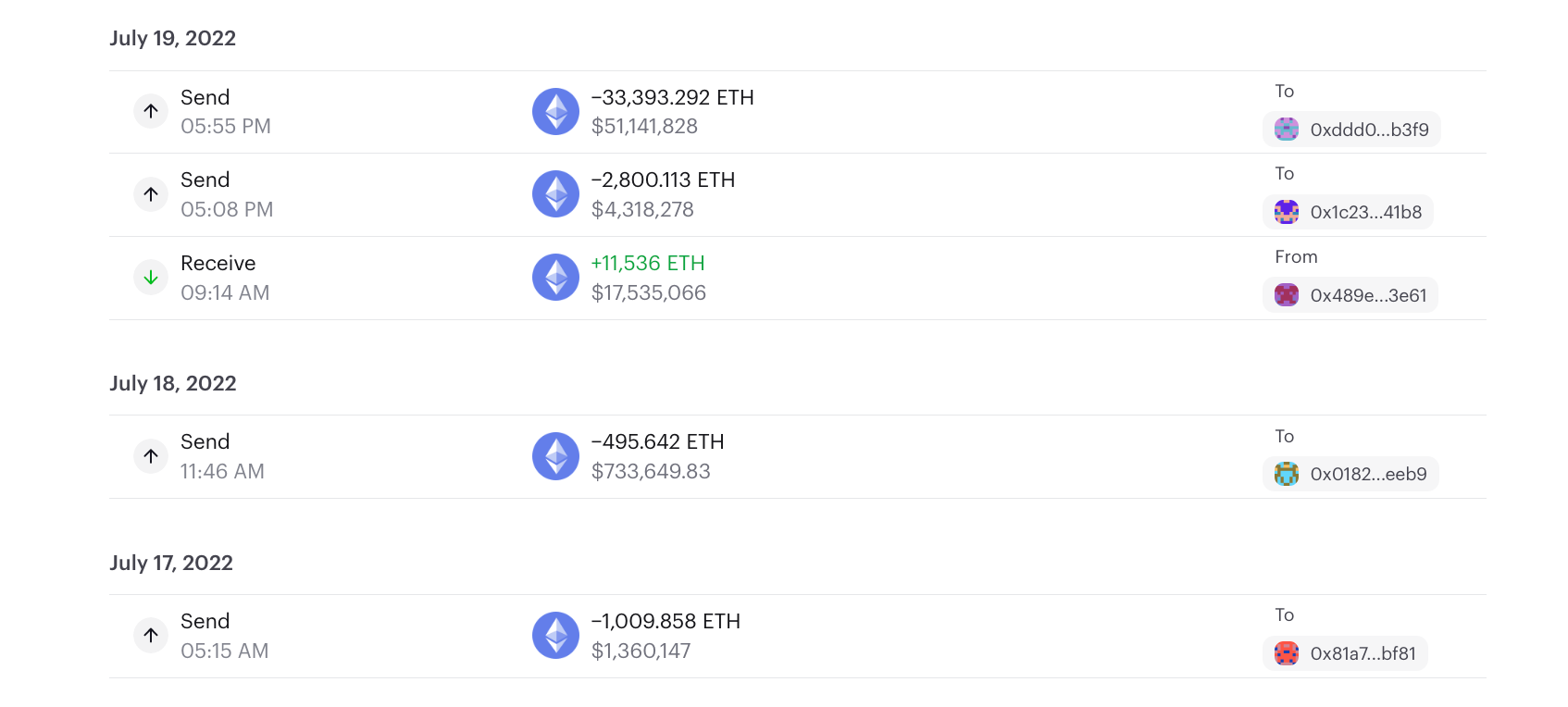 3. 3AC wallet with a locked $1.1M CRV bag

4. A 3AC address with $4.5M of LDO

5. 3AC wallet that shuffled millions in June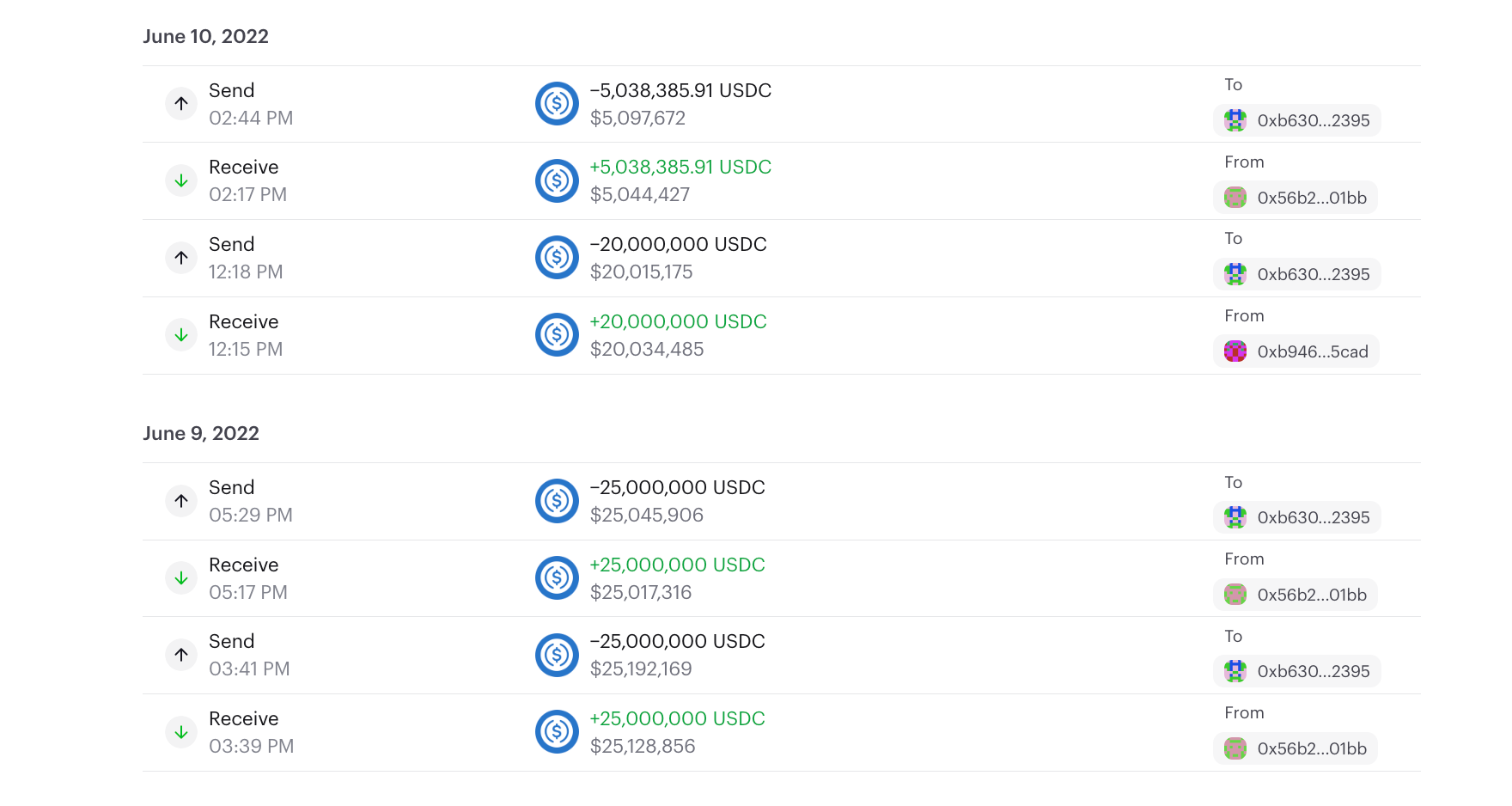 A bunch of other wallets no longer hold much:
You can import all these addresses in a batch to your Zerion Wallet and turn on notifications to get alerts when any of these assets start to move.
To add these wallets to your Watchlist in Zerion Wallet, just scan this QR code or copy and paste this code: