Web3 music is evolving into a full-blown narrative.
Yet, with many music NFT platforms and formats, it's hard to stay on top of the market. That's where Spinamp comes in handy: it indexes and aggregates music NFTs, helping you explore and enjoy this growing space.
In this blog post, we'll tell you what Spinamp is, how it works, and how you can use to build in the web3 music space.
Web3 music landscape
Over the past few years, the web3 music space has evolved from a small niche in a sprawling ecosystem.
Unlike with other types of NFTs, OpenSea is not the dominant platform for music NFTs. Instead, many platforms emerged specifically to make it easy to create music NFTs. While Sound.xyz, Catalog.works are two of the best-known platforms, there are dozens of others.
Every day, new songs are minted. More and more artists join Web3 every day, attracted by immense possibilities and the freedom to interact directly with fans.
However, tracking and discovering songs and artists is hard. Luckily, Spinamp can do this for you,
What is Spinamp?
Spinamp has built a comprehensive index of all music NFTs.
By integrating with Zora, Sound.xyz, Catalog, NOIZD, and various other custom NFT contracts, Spinamp brings the whole web3 music together.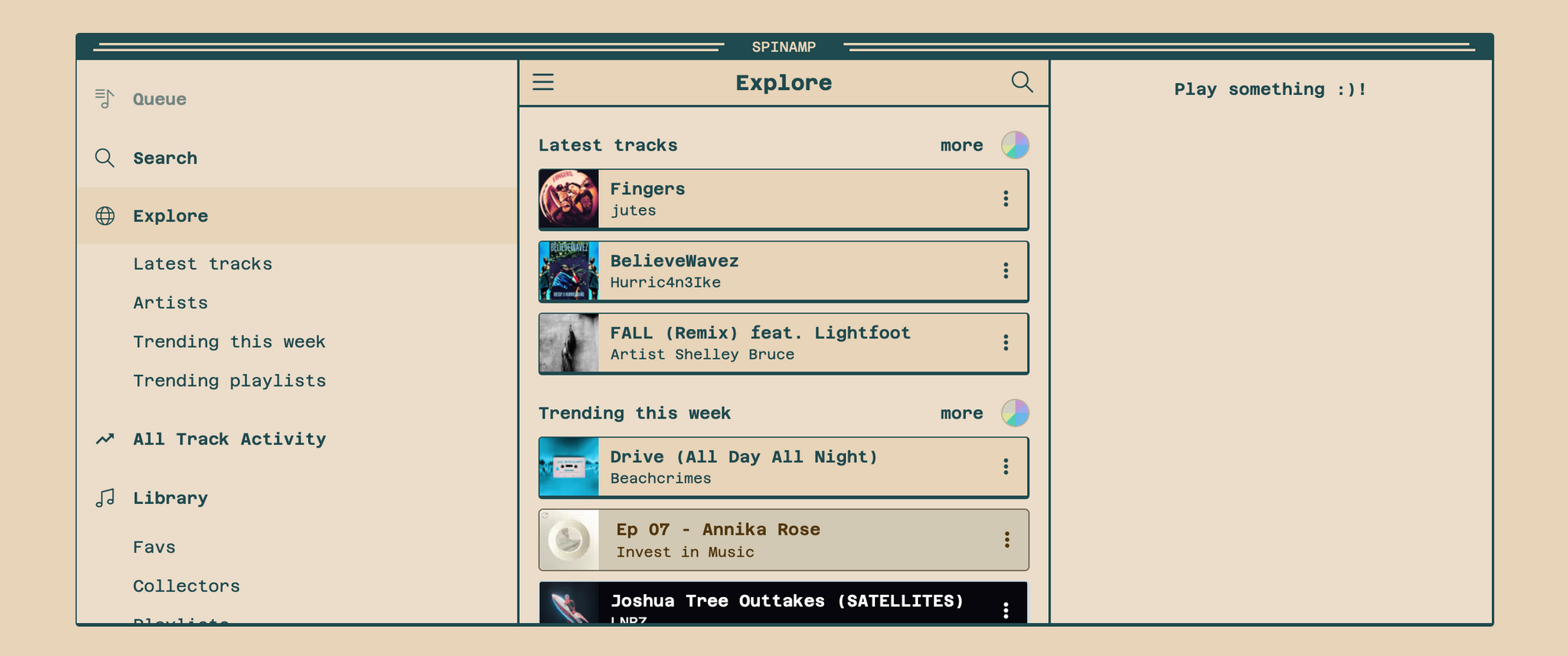 With the Spinamp player, you can discover new mints, save artists and songs, build your own playlists, and follow other collectors. Think of it like a Web3 version of your favorite streaming platform.
To get started, all you need is a Web3 wallet. Your address acts as your profile where you can save tracks (even if you don't mint them), create and save playlists. If you find a music NFT you like, you can also mint it directly from Spinmap.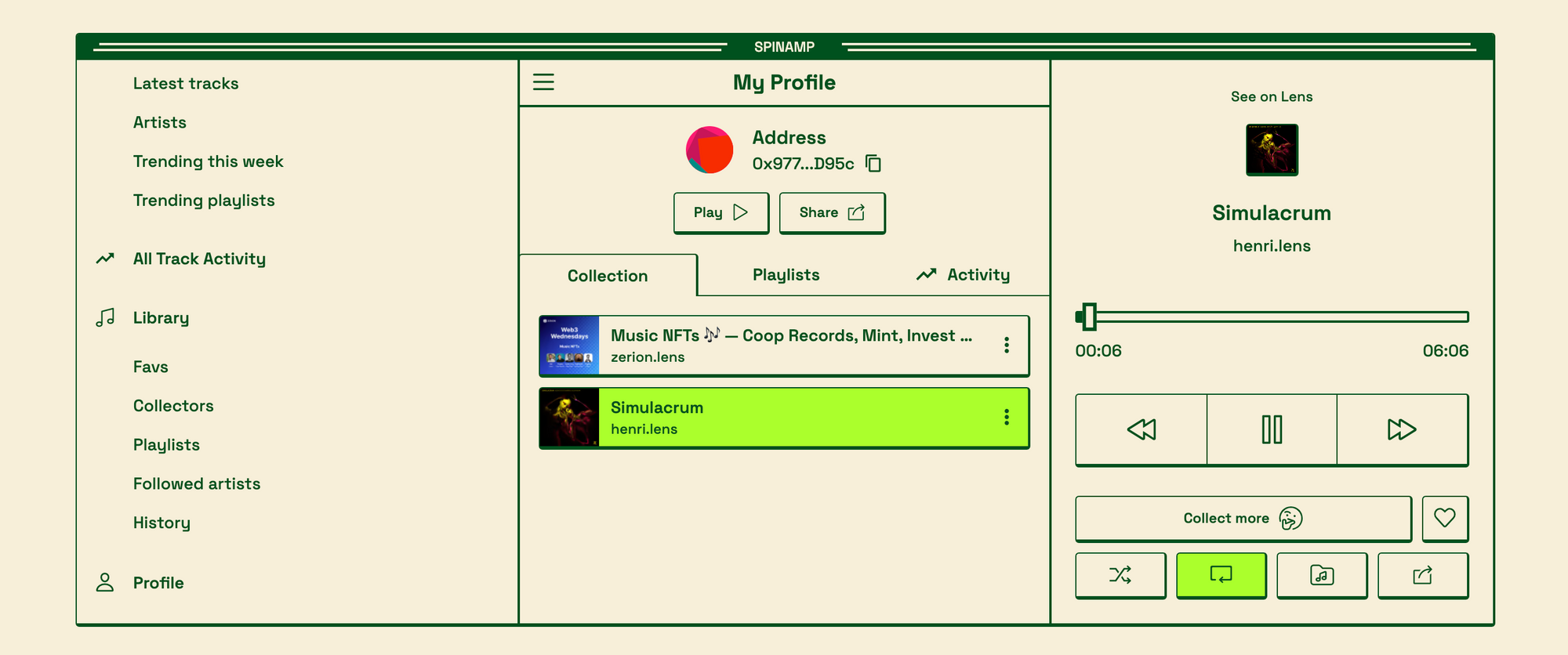 Spinamp has also fully integrated Zerion Wallet. So signing in is now a breeze, both into the Spinamp web app and mobile apps for iOS or Android.
Building with Spinamp
If you are a builder, Spinamp offers even more opportunities.
With Spinamp's embed feature, you can add a customizable Web3 player to any app, web page, or even a blog post like this one. You can embed any artist page, track page or playlist page.
Spindexer is a web3 indexer built to be fast, scalable, parallelizable, highly featureful, and sufficiently decentralized. You can use it easily add music NFTs into your app without manually integrating each platform.
Spinamp's API also brings together all music NFT activity, mints, content, and metadata, including cross-platform, artist profiles, and optimized tracks and images for great UX.
There are also Spinamp Hooks, Spinamp SDK, and more. Check out Spinamp's Github to learn more about how you can build Web3 music experiences.