Zerion DNA, the first-of-its-kind living NFT, recently took Ethereum by storm.
In the first few hours after the NFT minting opened, Zerion DNA's smart contract became the fourth biggest gas-guzzler in the world. During a 5 hour period, the only projects that generated more gas spending than Zerion DNA were omnipresent projects like USDT, Uniswap, and OpenSea. In less than two weeks, over 35,000 Zerion DNAs have been minted.
Unlike other NFTs, Zerion DNA's rarity does not depend on luck. Instead, every on-chain action increases your DNA's rarity. WAGMI!
To make it even more fun, we're launching the Web3 DNA Challenge intended to get you showing off your Zerion DNA!
The prize
The prize is a trip to the DevCon, a conference in Bogota, Colombia, taking place on October 11-14.
DevCon is THE main gathering place for the entire Ethereum community: developers, designers, researchers, artists, and more. It welcomes both experienced builders and newbies alike. It's also a place where you can meet all the Web3 legends.
Zerion will cover the winner's flight, hotel, and, of course, the ticket to DevCon.
And if you can't travel for whatever reason, we'll send you the equivalent in ETH.
Excited? Here's what you need to do to have a chance to earn your spot
The rules
The rules of Web3 DNA Challenge are simple: share your Zerion DNA and we'll randomly pick one as the winner.
Here is how you need to share your Zerion DNA to qualify for the draw:
Post on Twitter your 'primary' Zerion DNA with a link to its Zerion profile
Tag two Web3 friends
Add hashtags: #ZerionDNA and any network hashtag (more on that below)
To be eligible, you must post your tweet between June 9 and Jul 31, 2022. Please don't delete your tweet or we will not be able to include it in the draw.
On August 1, we'll put together a list of all tweets, get the numbers of active Zerion DNAs, and will randomly pick one number as the winner.
A couple more things to consider:
​​It's important that the link in your Twitter post is to your DNA. We will send the prize to the address that holds the DNA with the winning number.
Also, make sure that you hold your Zerion DNA in a Zerion Wallet and select it as 'active' (it will have a green checkmark). If that's the case, your NFT will have an attribute 'Primary' = Yes.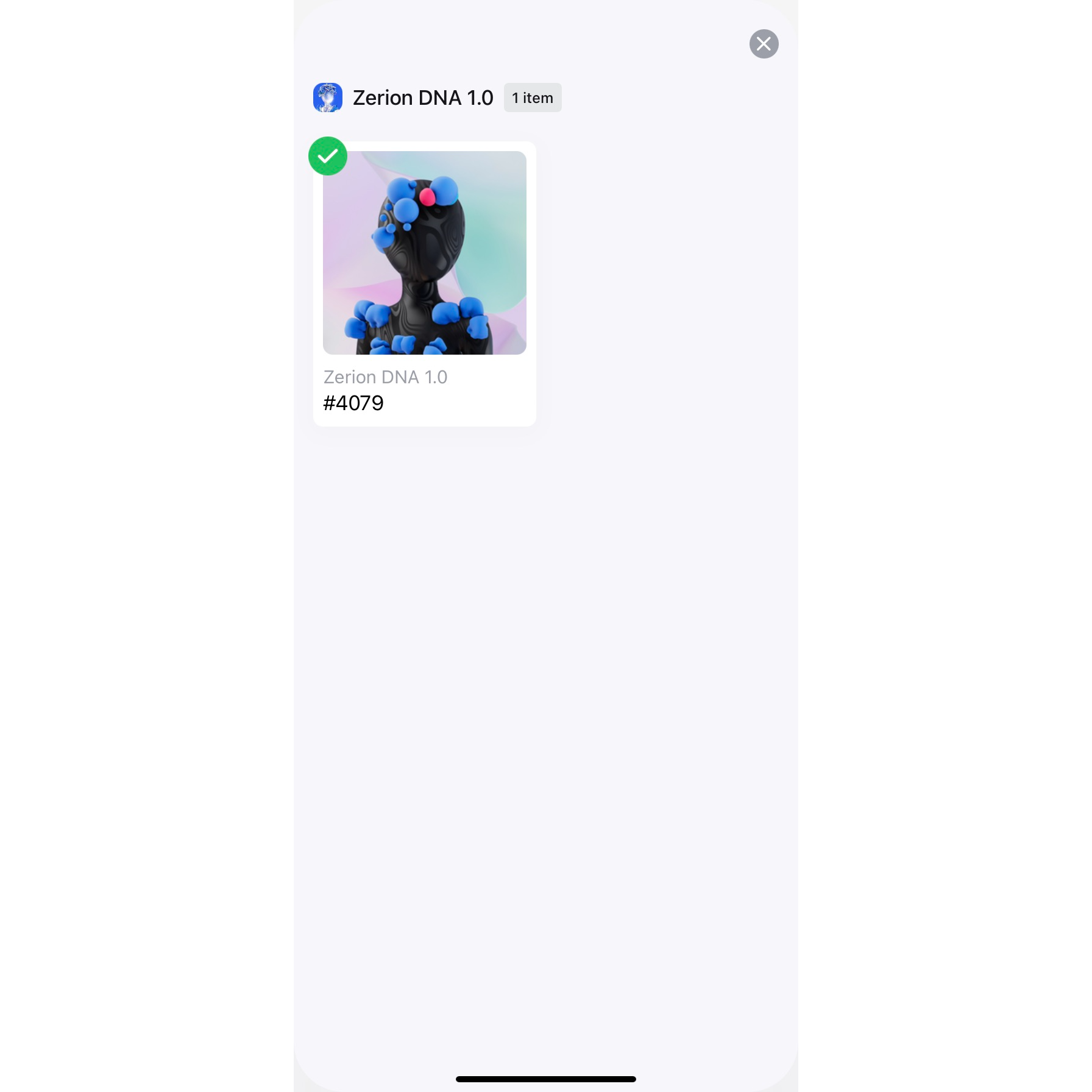 Finally, you can tweet the link as many times as you like but that will not increase your chances. Sharing one primary Zerion DNA is one chance to win the prize.
Moar prizes from L1 and L2 networks
Layer-1 and Layer-2 networks might also give out prizes to participants in the Web3 DNA Challenge.
All you need to do to be considered for these extra prizes is to add one more hashtag with your favorite network.
Here are the hashtags:
#PolygonDNA
#ArbitrumDNA
#AuroraDNA
#AvalancheDNA
#BinanceDNA
#GnosisDNA
#LoopringDNA
#OptimismDNA
Please only add one extra hashtag to your Twitter post. For example, if you're a fan of Polygon, add #ZerionDNA and #PolygonDNA.
What you need to do
Here is a step-by-step process for taking part in the Web3 DNA Challenge.
1. Download the Zerion Wallet app for iOS or Android.
2. Create a new wallet or import an existing wallet. Please note that just 'connecting a wallet' is not enough.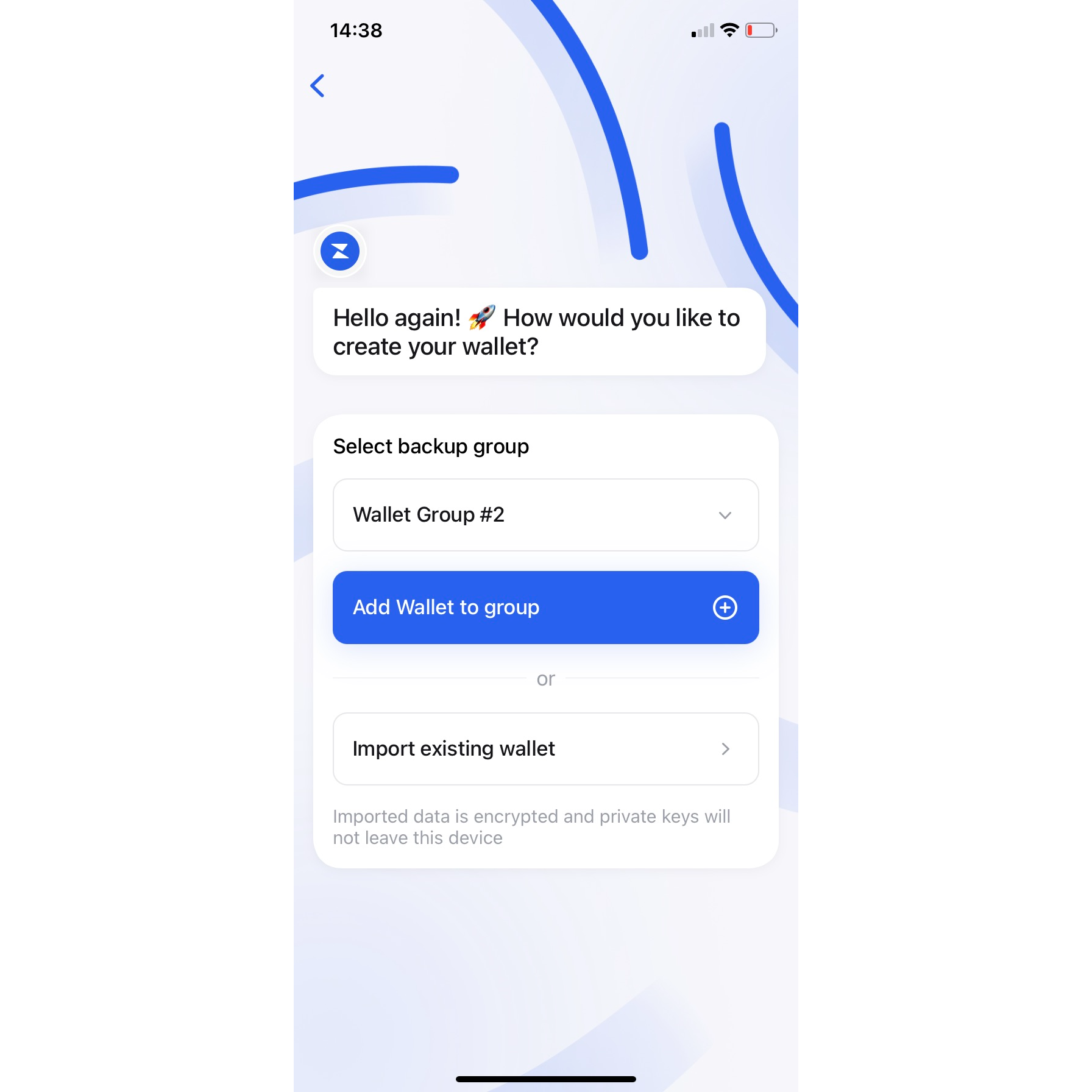 3. Mint your Zerion DNA. Open the NFT tab and tap 'Claim your Zerion DNA'. You will need some ETH to mint — you can buy it in the app or transfer it. After you minted your NFT< make sure that you have the green check box, which means that it's 'Primary'.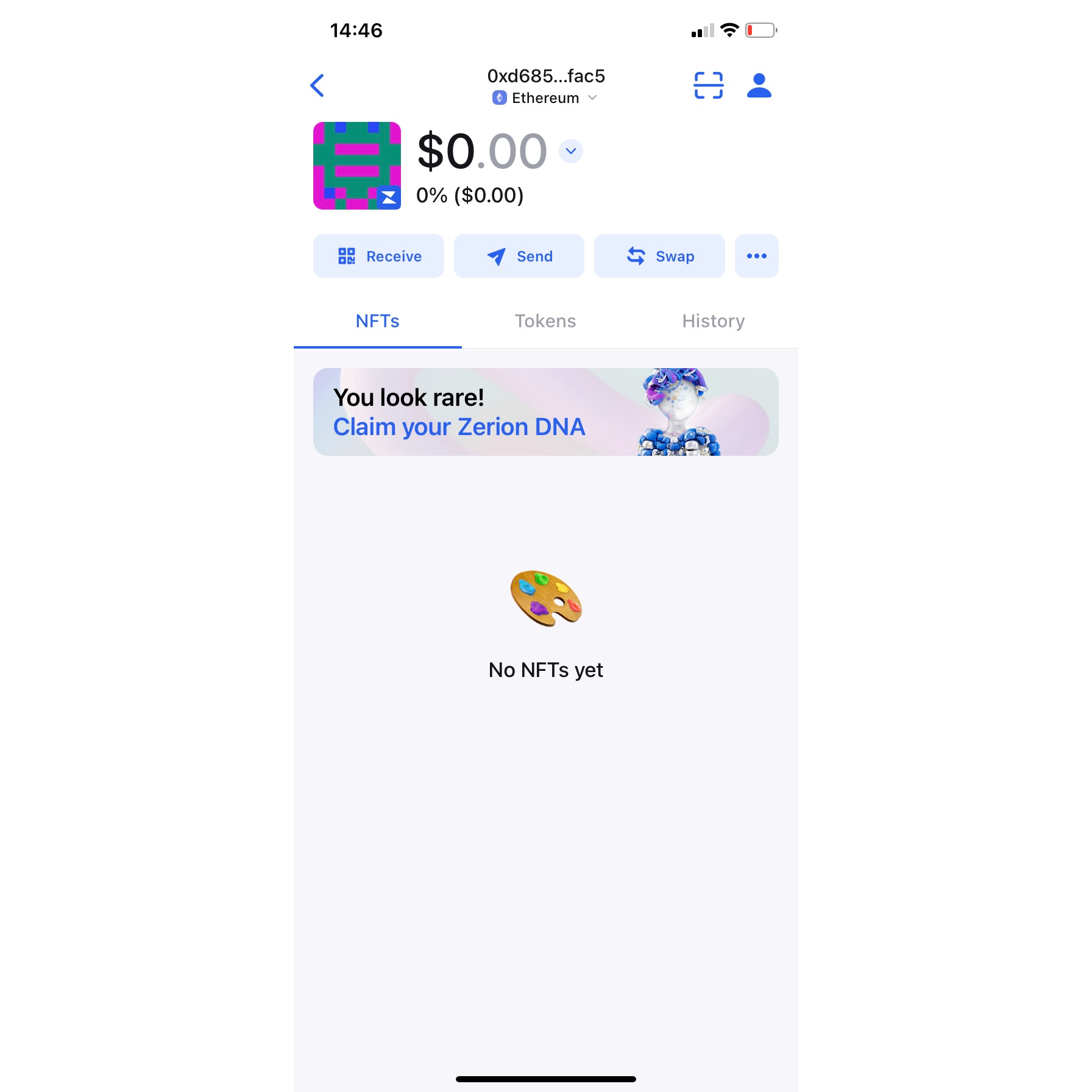 4. Share the link. Open the Zerion DNA in your wallet, tap on the three dots in the upper right corner, tap 'Share', and select Twitter.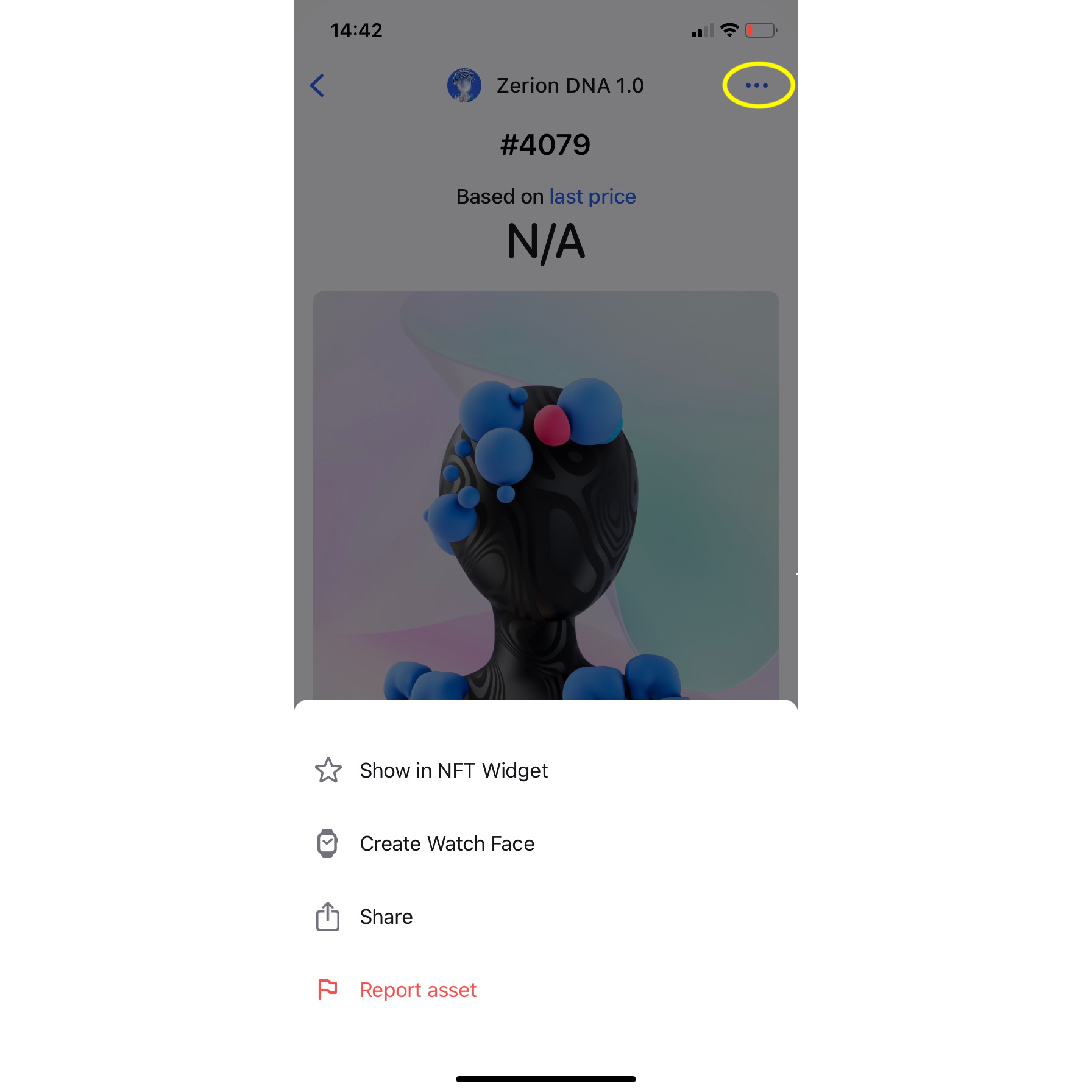 5. Tag two Twitter handles in your Twitter post. Ideally, those should be people you know and who are interested in Web3. Please don't spam Vitalik.
6. Add hashtags to your Twitter post: #zerionDNA + the hashtag for your favorite L1 or L2 network.
7. Finally, post to Twitter! That's it, just wait and explore Web3. And with every transaction you make, your Zerion DNA will evolve.
That's it. Again, the first step is to download the Zerion Wallet.
---
Some words of caution
Please don't fall for scams.
The Zerion team:
Will NEVER ask for your private key or seed phrase.
Will NOT ask you to send any crypto to any address.
Will NOT send any direct messages on Twitter, Discord, or anywhere else. On August 1, we will retweet the winning tweet and will ask its author to send us a DM.
Will NOT post any links where you need to enter any personal information or sign any transactions with your wallet.
Will NOT add you to any Telegram group.
If in doubt, please check with us on Discord.
---
FAQ
Can I buy Zerion DNA instead of minting it?
You can buy a Zerion DNA but to participate in the challenge you need to keep it in a Zerion Wallet and set it as 'Primary'. It will probably be cheaper to just mint (no fee, only gas) a new Zerion DNA in a Zerion Wallet.
Can I sell Zerion DNA after sharing it?
No, you should keep your Zerion DNA until the end of the challenge, otherwise, your address will no longer qualify for the draw.
Will my chances increase if I tweet several Zerion DNAs?
Only if each Zerion DNA you tweet has an attribute 'Primary' = Yes (i.e. it's active). Tweeting several Zerion DNAs that are not active will not increase your chances.
How will I be notified if I win?
We will retweet the winning tweet from our Twitter account (@zerion_io) and in a separate tweet, we will ask you to send us a DM. Please be careful and don't fall prey to scammers.