Over the past few weeks, we started gradually onboarding people to the Zerion Wallet browser extension. It is not open to everybody yet, as we're first looking to get feedback from the most active Web3 citizen. In this post, we'll explain who and how can get early access to the Zerion extension.
Zerion Wallet extension at a glance
Zerion extension is a browser-based wallet with the same familiar UX and advanced features as Zerion's mobile wallet.
Zerion helps you explore all of Web3. Using several networks or rollups in different tabs. Easily revoking dApp permissions. Tracking your transaction history across 10+ networks. Doing everything fast.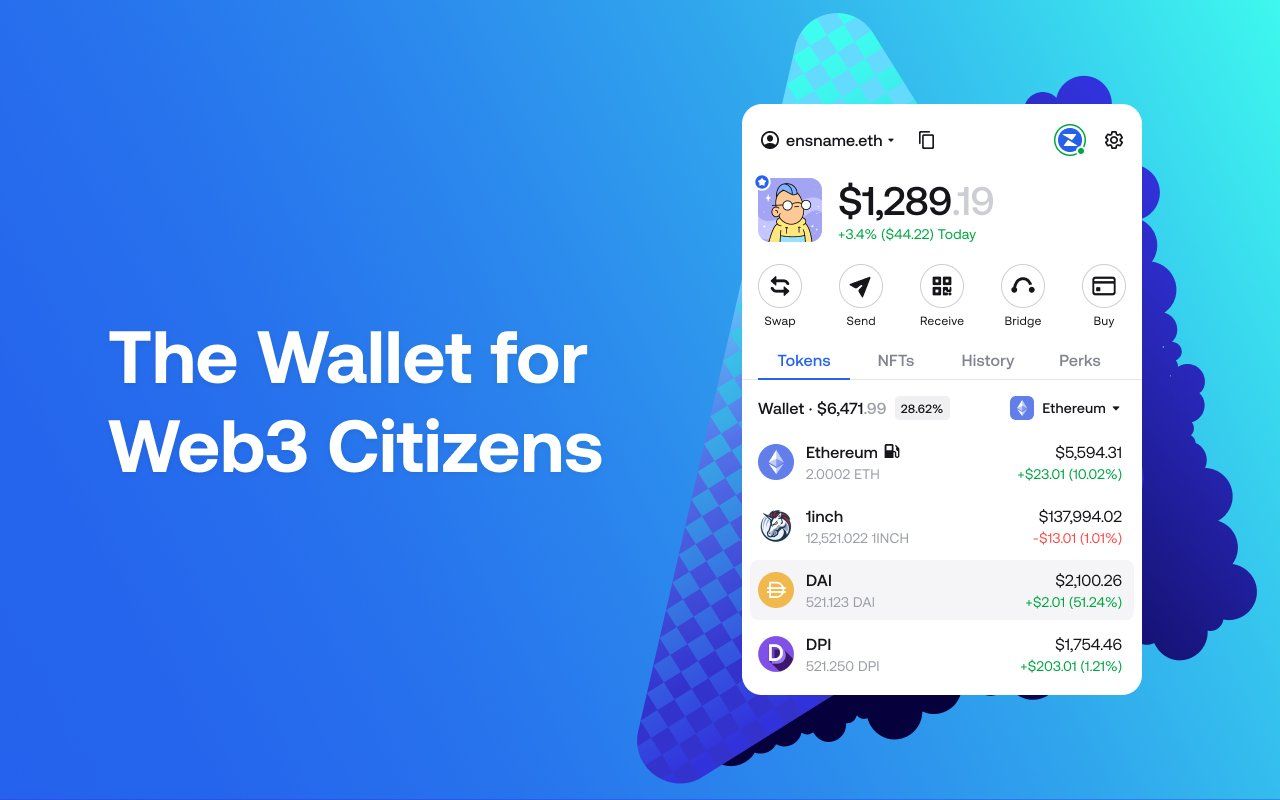 Listing all features doesn't do justice — the best way to see if the Zerion extension is for you is to import an address and try it.
How to get access to the Zerion Wallet browser extension
Anyone can install the Zerion extension, but to start using it, your address must be whitelisted.
Here is what you need to do.
Install the Zerion extension
Copy and paste your wallet address — you can try different addresses
If your address is whitelisted, you can import it with a seed phrase or private key
Create a password, which you will use to enter the wallet
That's it! You can now also create or import other addresses.
Which addresses are whitelisted? There are several ways addresses get whitelisted.
Holding an Access Pass NFT, which we airdropped to:
Most ∼5k Active ZerionDNA Holders
999 lucky addresses from our waitlist
All Closed Beta testers
Mirror collectors who donated to earthquake victims in Turkey & Syria
Aura Finance users
… more coming soon
Holding an NFT from one of the selected collections:
DegenScroe Beacon NFT,
Zerion Lens post,
ETHDenver OGs NFTs,
Zerion NFTs from various events (NFT NYC, ETHTokyo, EDCON, SpaghettETH)
Bebop achievement from the Permanent Collection of Magical tier and higher
… more coming soon
Both lists aren't final. Expect more whitelisted NFT collections and more access NFT airdrops to various cohorts and communities.
What's next
We're building Zerion for active Web3 citizens.
So the best way to get in early is to be active. Mint things. Do stuff onchain. Try new products. Grow your Zerion DNA. And follow our Twitter to make sure you don't miss any new whitelisting opportunities.
---
FAQ
How do I know if my address was whitelisted?
You can check if your address is whitelisted by installing the Zerion extension and entering your wallet address. You can, of course, check several addresses.
How to know if the Zerion NFT is legit?
You can check the NFT collection, the legitimate collection is called Zerion Extension Access Pass. Please note that you do not need to claim anything. The NFT is automatically airdropped to eligible addresses.
Can I create a new address instead of importing the one that is whitelisted?
You first need to import a whitelisted address. After that, you can import or create other addresses.
Why didn't I get the Access Pass NFT despite having an active Zerion DNA?
We looked at all Zerion DNA holders and aimed to identify the most active wallets. We might have missed some, of course. But don't worry if you didn't yet get an Access Pass, there will be lots of other opportunities over the following weeks.