We're excited to unveil the first iteration of social features on Zerion – an easy way for you to search wallet addresses directly from the search bar.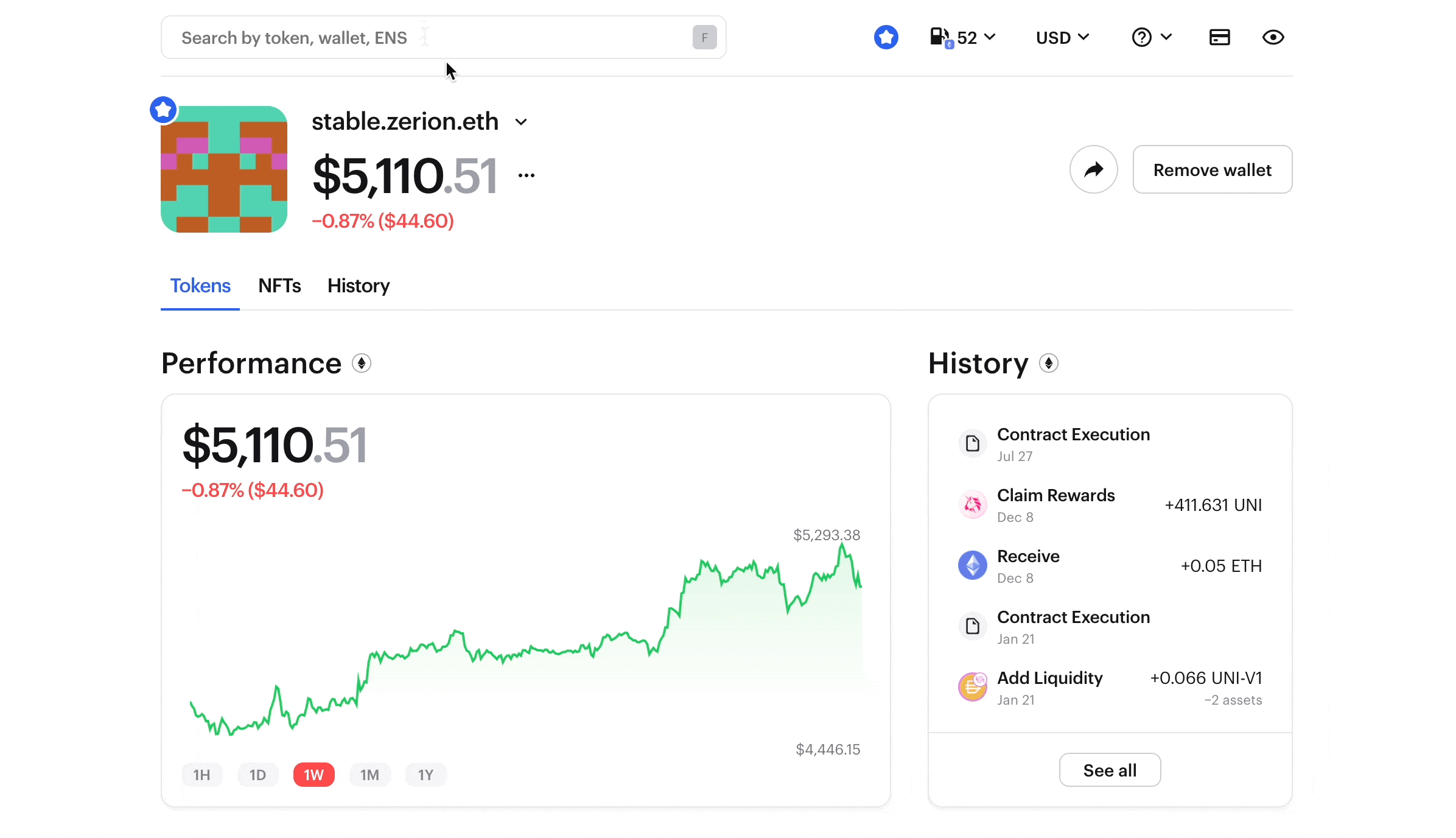 Zerion already indexes every asset on 9+ chains – now we're adding wallets (for example to view NFTs that an address holds) to the mix to make it easier for you to browse the world of decentralized finance in a human-friendly way.
The new social search means you no longer need to add a wallet to your Watchlist in order to view it. Checking out a friend's portfolio? Whale watching? Cross referencing that your asset was sent to the right address? Use social search to get a quick glance of other people's wallets.
For the whale watchers
Don't forget that you can also sign up for push notifications on Zerion mobile. Get alerted in real time when the wallets you watch sign a transaction of any kind – including buys, sells, minting NFTs, and more.
Get Zerion Wallet