Zerion is the world's simplest interface to invest in DeFi — learn how to do so on the go with our Android and iOS apps
If you're completely new to DeFi, you may want to check out our tutorial on how to create a DeFi portfolio. In this article, we discuss how to connect your DeFi portfolio to your mobile phone so you can track your assets on the go.
Step 1: Download the Zerion app for Android or iOS
Step 2: Import your Zerion wallet or manually input your wallet address. If you import your Zerion Web wallet, you'll need to scan the QR code that can be found under "QR code" on the web interface.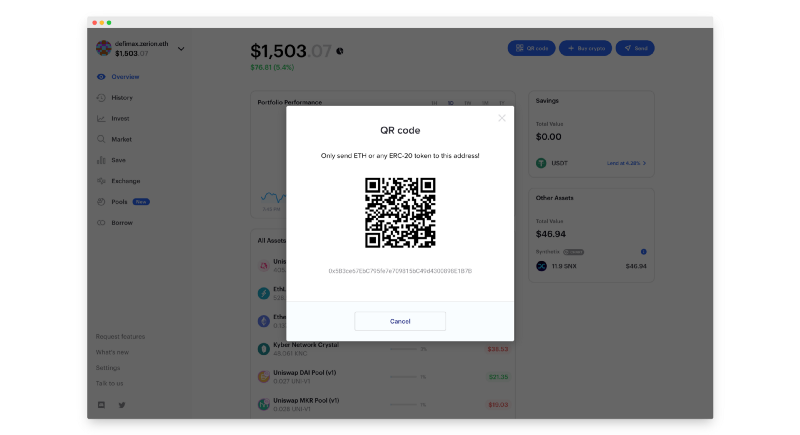 Step3: You can now add as many read-only addresses as you like, including wallets that are not your own!
For example, check out our template Bankless portfolios geared towards different types of investors:
stable.zerion.eth: a low-risk, fixed income style portfolio with 60% of assets in stablecoin bets and 40% in Uniswap Pools
bankless.zerion.eth: heavy exposure to DeFi money protocols such as ETH, BTC, MKR and USDC
defimax.zerion.eth: a portfolio that bets on the growth of DeFi money protocols and high volume Uniswap liquidity pools
Step 4: Use the Zerion mobile app to get familiar with DeFi: track the performance of other portfolios, view your complete transaction history and check out the Explore tab to see trending liquidity pools, the best DeFi rates, and more!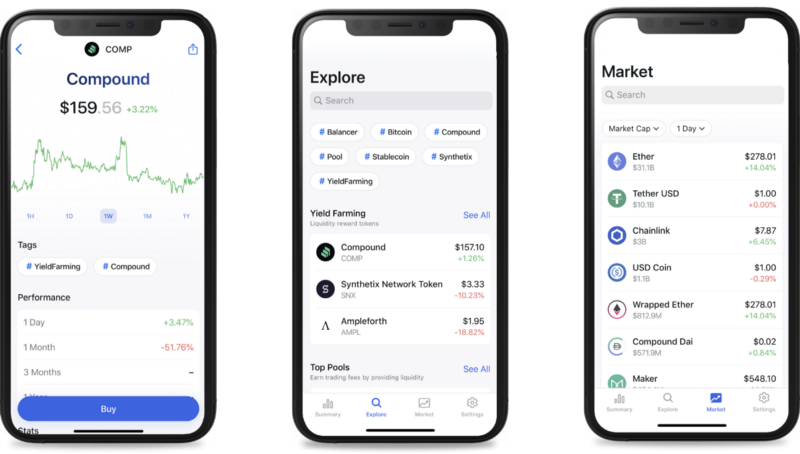 ---