We are beyond thankful to each one of you who has been part of this journey so far. Some highlights we're celebrating:
We raised our $8.2M Series A
Our team doubled in size
We launched the Genesis Collection, with over 55K NFTs claimed in just 5 days
We crossed $1B in trading volume, up from $26M in 2020
Zerion is multichain with over 7 networks supported
And it doesn't stop there. We've got big plans and several surprises up our sleeve for 2022 and can't wait to share them with you!
Multichain Bridge
Send crypto between any network. Easily transfer crypto between Ethereum, Polygon, Binance Smart Chain, Arbitrum, Optimism and Avalanche. With Movr Network's powerful cross-chain infrastructure, we'll always route you via the cheapest provider — but you still get to choose your preferred bridge based on speed or cost.
Just head to the Transfer page (previously called "Send"), select Bridge and start moving assets.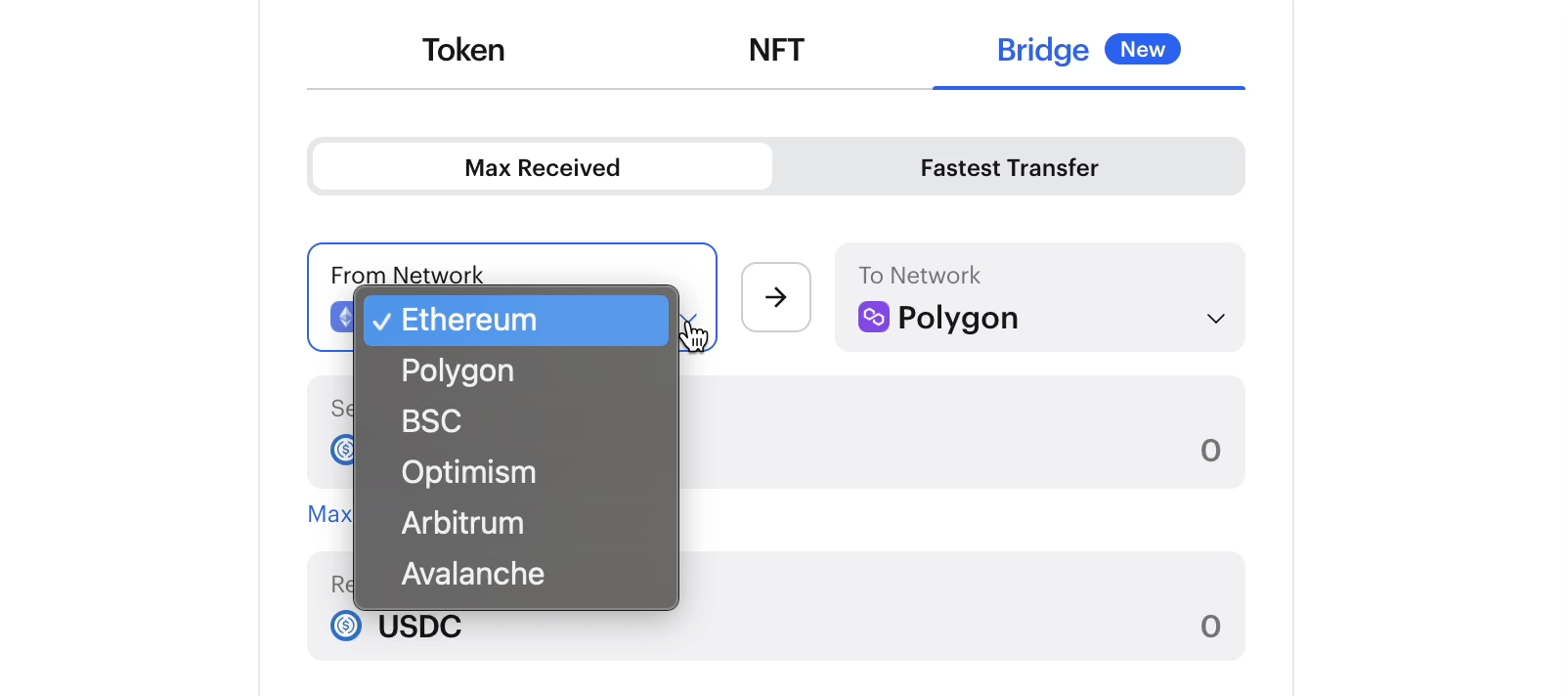 Highlights
Hide your balances. Don't want someone snooping over your shoulder? You can now toggle balance visibility with a single click. Perfect for working in public spaces.
View NFTs on the History page. It's now easy to view what you've minted, bought and sold. Coming soon to our mobile apps.
Trade with your BSC wallet. You can now trade directly on Zerion using the Binance Smart Chain browser extension.
Community love 🥰
We welcomed Gleb, our new Community Manager. Say hi to Gleb on Discord.
Thank you for being a part of the Zerion family 💙
P.S Remember you can always chat to us on Discord or tell us what you want to see on our public roadmap. For support, check out our help center.