We're bringing DeFi to a wider crypto audience
We're excited to announce we've just been added to the Ledger Live Apps Catalog. Ledger Live's 1.5 million monthly users will now be able to access Zerion without leaving the Ledger Live app.
Over the past year, we've progressively made it easier for Ledger's hardware wallet customers to access the world of DeFi:
In 2020, we rolled out the first native mobile app for DeFi with support for most major crypto wallets, including Ledger.
In early 2021, we became the first DeFi app to offer trading support via bluetooth for the Ledger Nano X.
With this latest integration, we're combining efforts to bring DeFi to an even wider audience.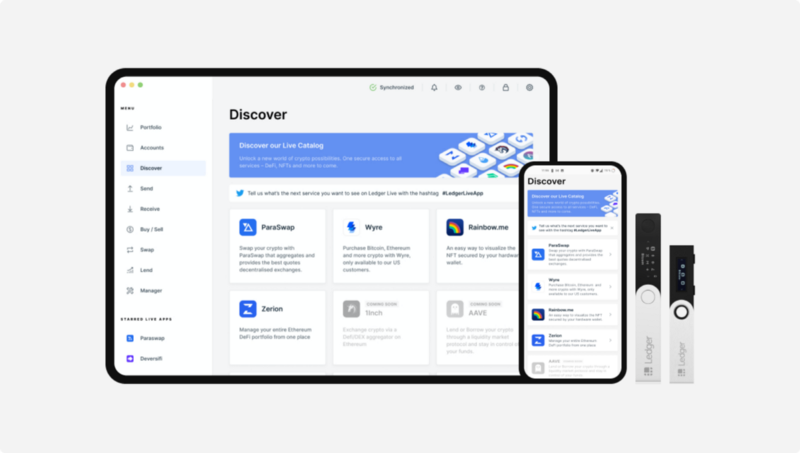 Initially, users will be able to access the Zerion app on Ledger Live to trade DeFi tokens sourced from Paraswap. Over the next few months, our teams will focus on expanding the list of available liquidity sources and investment opportunities.
"We are very happy to support Zerion in Ledger Live and would like to thank the Zerion team for making this integration possible. Ledger and Zerion users can now explore the world of DeFi directly on the Ledger Live app from the security of their Ledger hardware wallet."
— Fabrice Dautriat, Head of Coin Integration at Ledger
The Ledger Live app was launched in 2018 and enables Ledger hardware wallet users to buy, sell, and stake crypto from within the app.
Throughout 2021, Ledger has made a push to expand DeFi-focused features on the app, and we're happy to be a part of this!
---