Zerion Wallet, a non-custodial smart & social wallet for DeFi and NFTs, now supports Aurora. Available on iOS and Android, Zerion Wallet helps to manage your entire portfolio, trade across 10+ networks, and connect to any dapp with one wallet.
Astrologers proclaim the week of Aurora on Zerion!
What is Aurora?
Aurora is an Ethereum-compatible network that runs on top of Near Protocol, a simple, secure, and scalable blockchain.
Aurora combines the best of both worlds:
Utilizes smart contracts like Ethereum,
Offers cheap and fast transactions.
What is an Aurora wallet?
A wallet for Aurora securely stores your private key, which in turn gives you access to your AURORA and other tokens on the Aurora network.
Centralized exchanges like Huobi and Crypto.com provide you with the default wallet for AURORA tokens. In that case, the exchange manages your private key. There is a tradeoff with centralized services and your tokens are relatively siloed.
A non-custodial wallet for Aurora gives you (and only you) full control over your private key and assets that it stores. A smart wallet like Zerion lets you unlock everything that DeFi, NFTs, and Web3 offer:
Earn a yield and rewards by staking in DeFi protocols on Aurora
Buy, sell, and display NFTs
Sign in and use any decentralized applications
Vote for governance proposals
How can I create an  Aurora Wallet?
Because Aurora is compatible with Ethereum, you can generally use any Ethereum wallet that allows you to add custom networks. However, this requires you to manually add Aurora as a network and constantly switch between networks when you want to use them.
Instead, you can create an Aurora wallet right in the Zerion Wallet mobile app.
In a few taps, you can create a new address and use it for Aurora as well as Ethereum, Polygon, BSC, and other supported networks.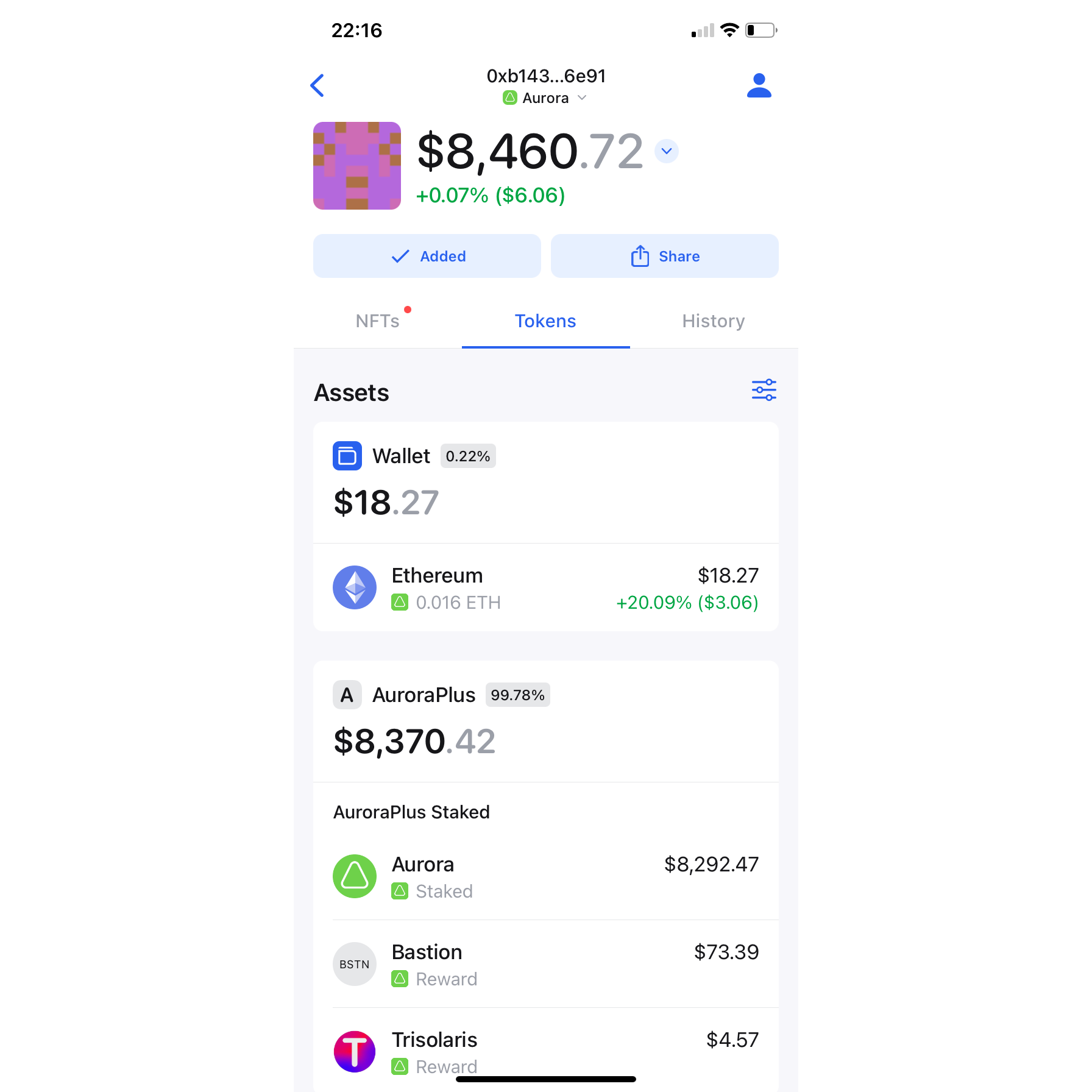 Zerion Wallet also comes with Zerion DNA, a living NFT that changes with every transaction you make. Also, if you hold most of your assets on Aurora, the NFT avatar will be mostly green.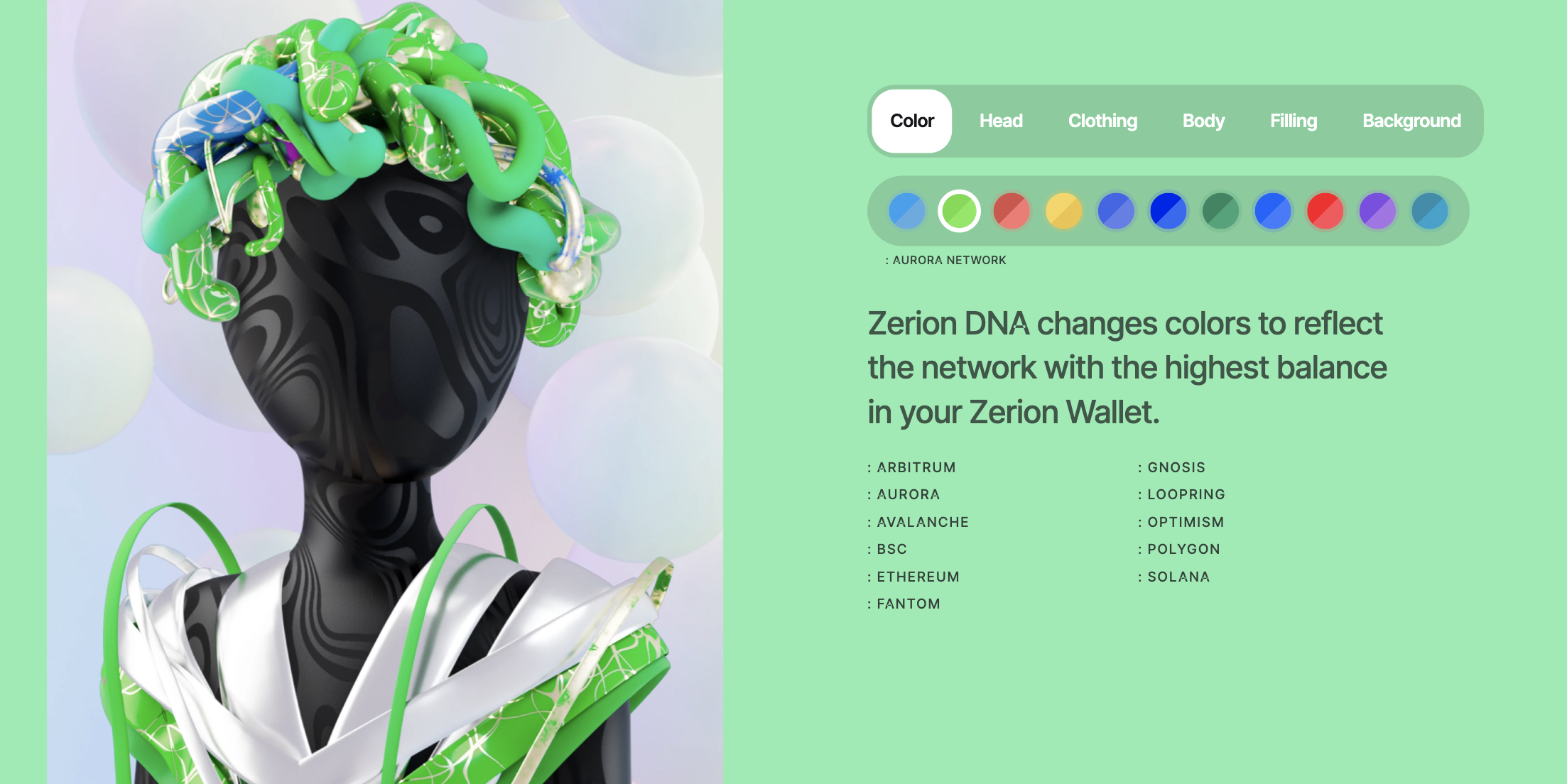 Creating an Aurora Wallet with Zerion
You can create your Zerion Wallet and access the Aurora network in a few easy steps:
Install the Zerion Wallet app.
Create a wallet.
Back up your seed phrase: you can later use it to restore access to your wallet or move it to a new phone.
Get some free ETH from Aurora's official faucet. It will cover the initial gas fees, which are very low on Aurora.
Find the best bridge with Zerion to move ETH, USDT or other tokens from Ethereum, Polygon, or other EVM-compatible networks.
How to bridge to Aurora Network
If you already have tokens on Ethereum or another network in your wallet, you can use Zerion's bridge aggregation feature to find the cheapest or fastest way to move them to Aurora.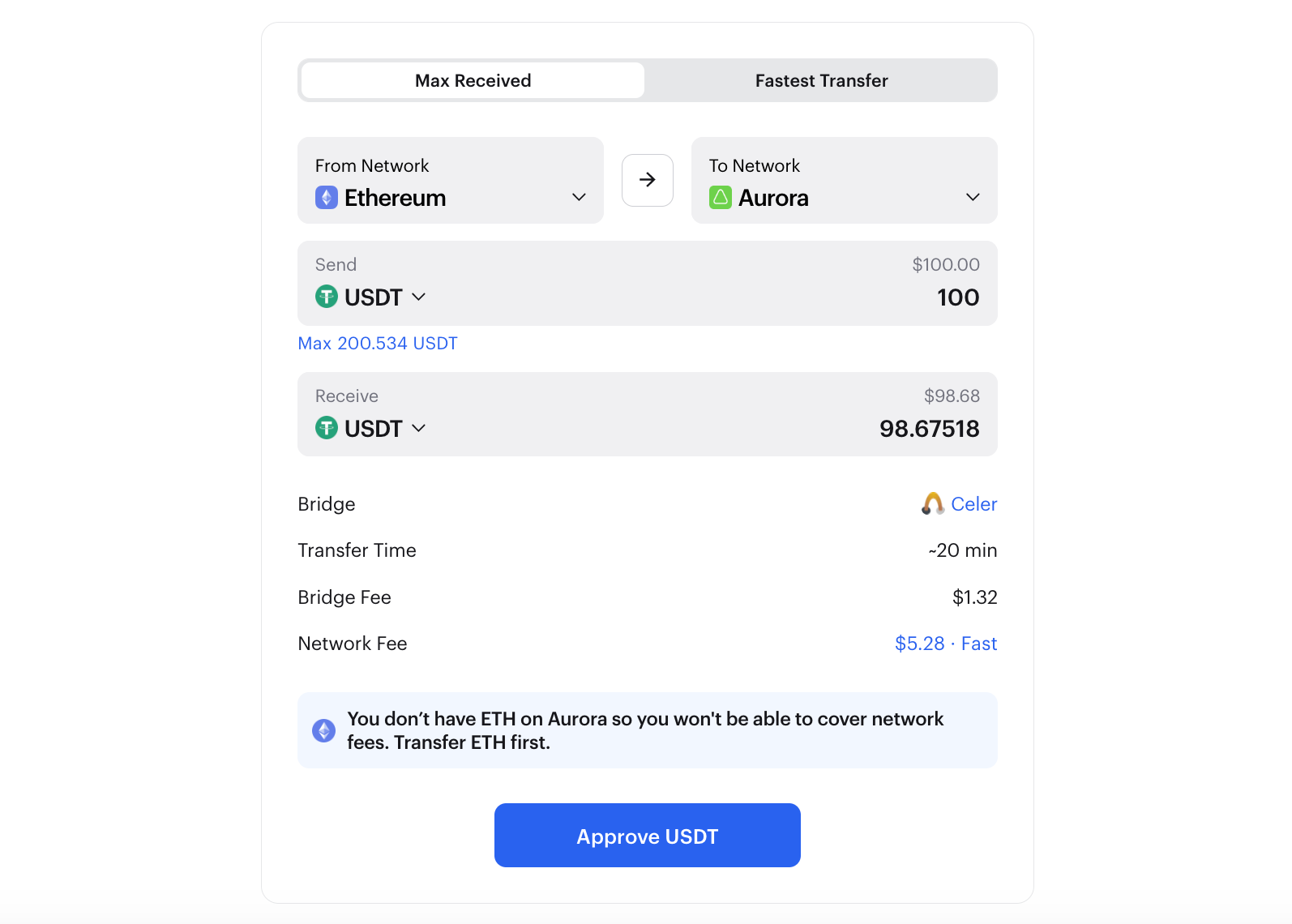 Here's how to bridge to Aurora with Zerion:
Connect your wallet.
Select the network from which you want to send assets and select Aurora as the destination.
Choose between the cheapest and fastest bridge.
Click 'Transfer' and sign the transactions with your wallet.
How to send $AURORA to Zerion Wallet?
If you bought $AURORA tokens on an exchange — such as Huobi or Crypto.com — you can withdraw them directly to Zerion Wallet.
Here is how you can send tokens to Zerion Wallet:
1. Log in to your exchange.
2. Click through to 'withdrawals'.
3. Open your Zerion Wallet and copy the address: tap on the profile icon in the upper right corner and you'll see your wallet's full address. This address is used for all networks, including Aurora.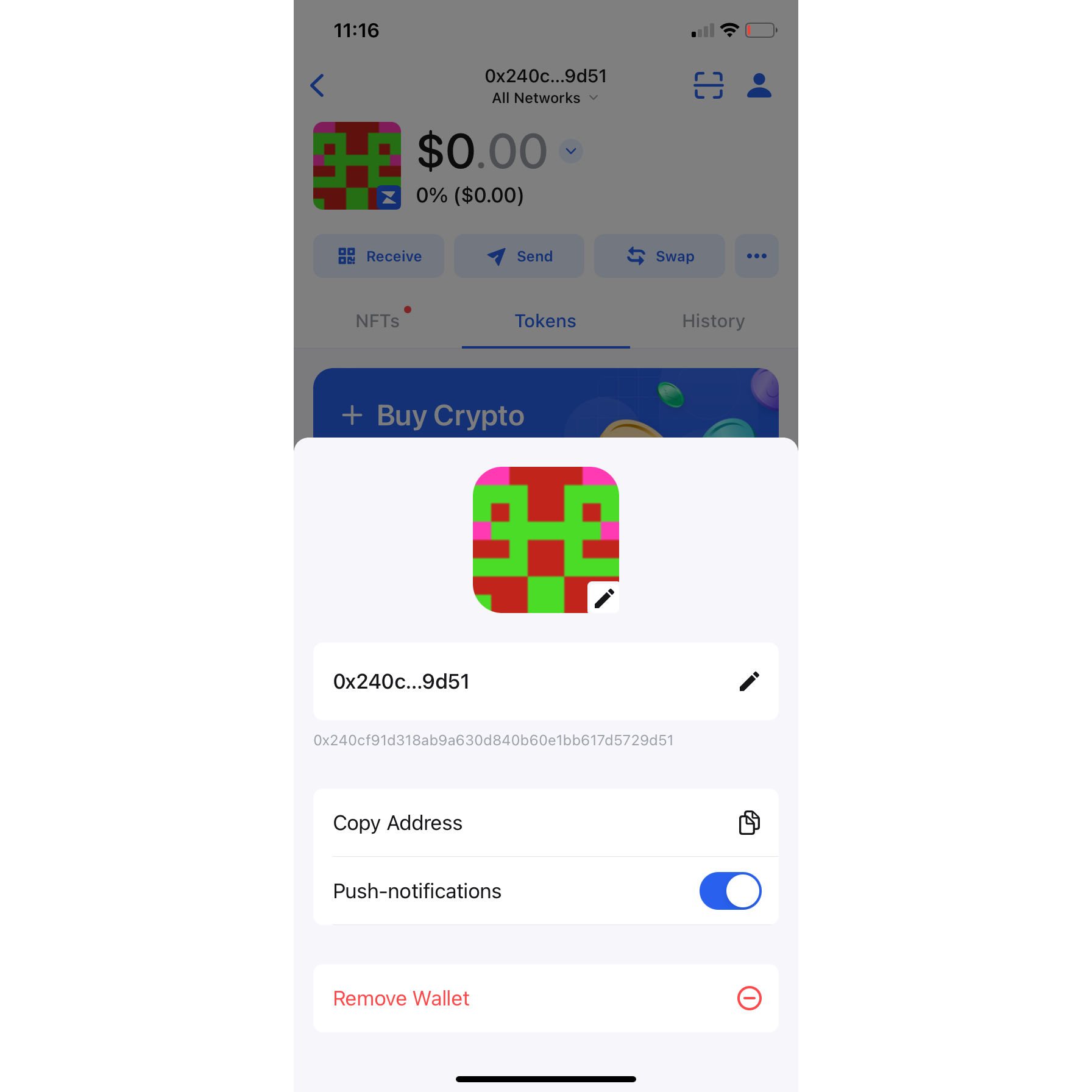 4. Paste your wallet's address as the destination when withdrawing from the exchange. Make sure that you select Aurora as the network (if you select Ethereum, the tokens will arrive in the same address in Zerion Wallet but will be on Ethereum).
5. The tokens will show up in your Zerion Wallet in a few seconds — Aurora is fast!
Now that you know how to use Zerion Wallet for Aurora, it's time to create get started.