🚀 Here's what we've been up to in the past month.
Hey Zerion Community,
What a month! If ever there was a time to put your crypto to work, it's now 👨‍🌾 COMP made its grand debut, renBTC is bringing Bitcoin to the Ethereum club, and we're trying our best to keep calm despite sky-high network fees.
This post covers the latest Zerion updates for the month of June 2020.
DeFi Highlight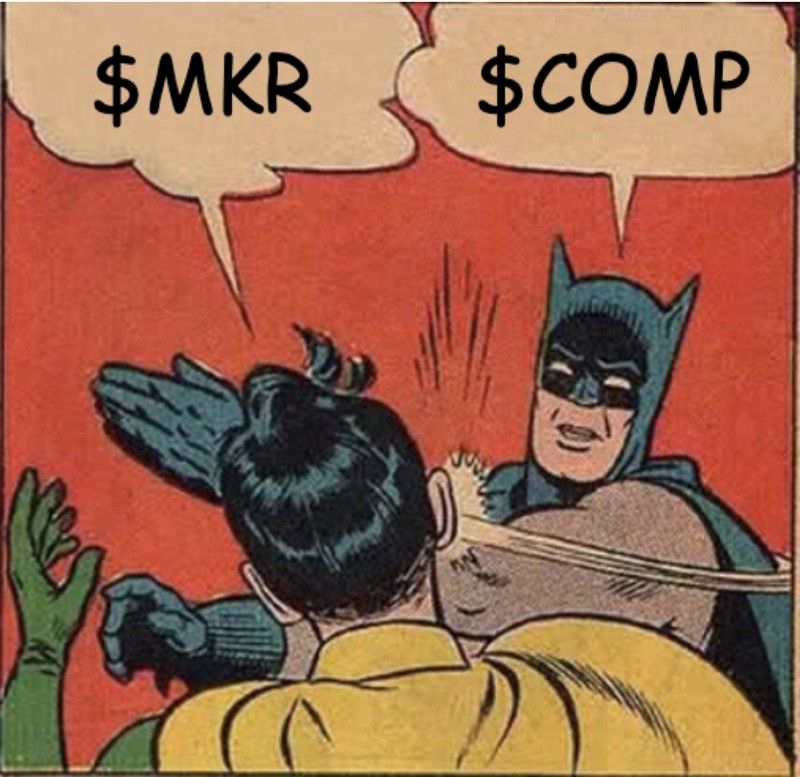 COMP became the largest DeFi token by market cap after just one day of trading, and saw 1,000% gains in a single week 😳
Dig deeper:
Zerion Updates
DeFi taxes 101
Did you know that every time you buy crypto, exchange tokens, or earn fees from liquidity pools, you're conducting a taxable event no matter how small the transaction? Because some jurisdictions require you to pay taxes on DeFi investments, we decided to partner with TokenTax to make life a little easier for those of you who need to cut your gains with your government. Zerion now lets you export your entire DeFi portfolio history as a CSV in an accounting format. You'll also get a 10% discount when you use the TokenTax magic formula to optimize your tax liability.
📋 Read more about how it all works: DeFi Taxes Explained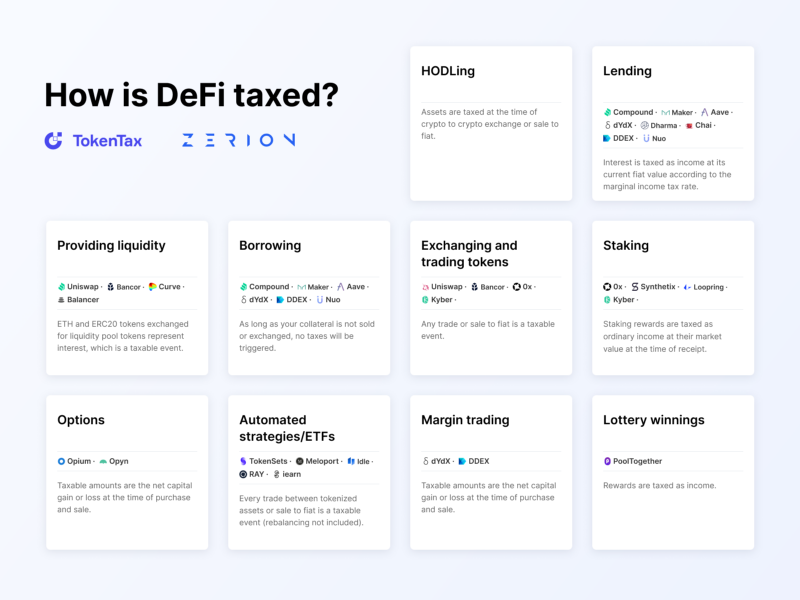 Zerion is a polyglot 😊
Thanks to the support from our amazing Zerion community, we've been able to translate our mobile app into Turkish, Dutch, German and Spanish. Shout out to @cgural, @daniel_lm__, Toby, & ewrth5467 for their hard work. Did we mention that it takes less than an hour to translate the entire app? Reach out to us on Discord if you want to help make DeFi more accessible around the world.
Join the Beta Club
Zerion Beta Testing is now live 🎉 Get exclusive early access to unreleased features and a chance to have your say on what goes into our app. Simply join our Discord and follow the instructions to get started. Buckle up, because Zerion is about to get a whole new look!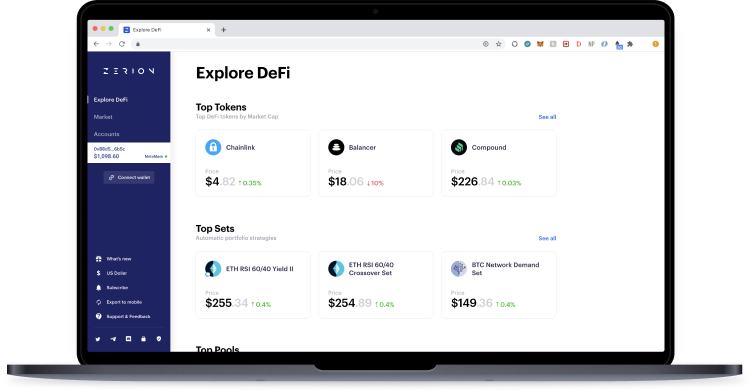 Import your portfolio directly from Trust Wallet
You can now import your wallet to Zerion directly from the Trust Wallet mobile app.
Did someone say 'Help'?
We've officially launched the Zerion Help Center, where you can find everything from the basics of how to get started with DeFi to in-depth tutorials on investing in liquidity pools, TokenSets and more.
DeFi is the new fintech
The economist Friedrich Hayek envisioned a future of privately issued, competing fiat currencies. Decentralized finance is taking us there, fast. Read Evgeny Yurtaev's article on how disrupting supply chains and driving down distribution costs makes DeFi perfectly positioned to do what fintech fundamentally can't.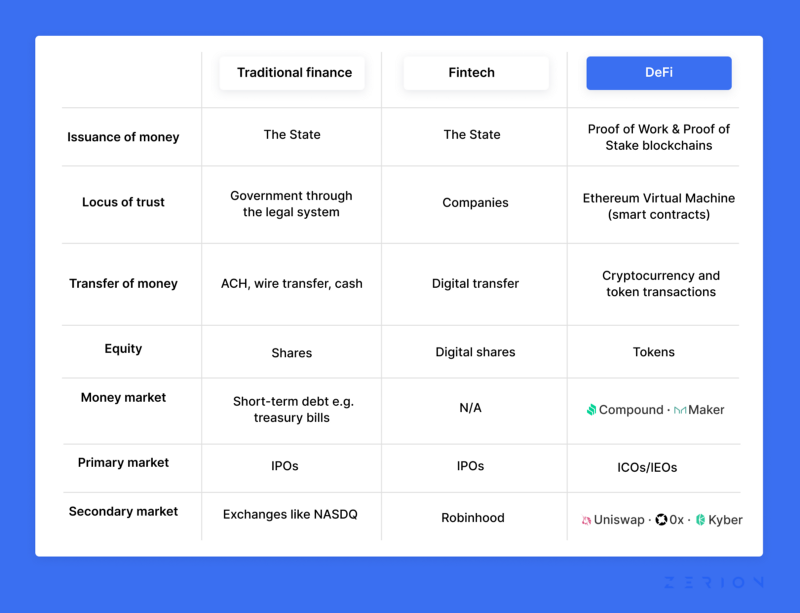 As always, let us know what you'd like to see on Zerion by heading over to our Product Board.
---