Trade via Ethereum, Polygon, Binance Smart Chain, Optimism and Arbitrum — all on one app.
We're thrilled to announce that we just launched the first iteration of multichain trading on Zerion. You can now trade simpler, cheaper and faster on these Ethereum-compatible side chains:
This release comes with major changes to the design of our web and mobile interfaces, making multichain portfolio management a simpler experience for everyone.
Trade via 5 networks on Zerion
The first iteration of multichain support will enable anyone who already has funds on Polygon, BSC, Optimism and Arbitrum to trade seamlessly on Zerion web.
Simply pick an asset, select your preferred network and input the details of the trade.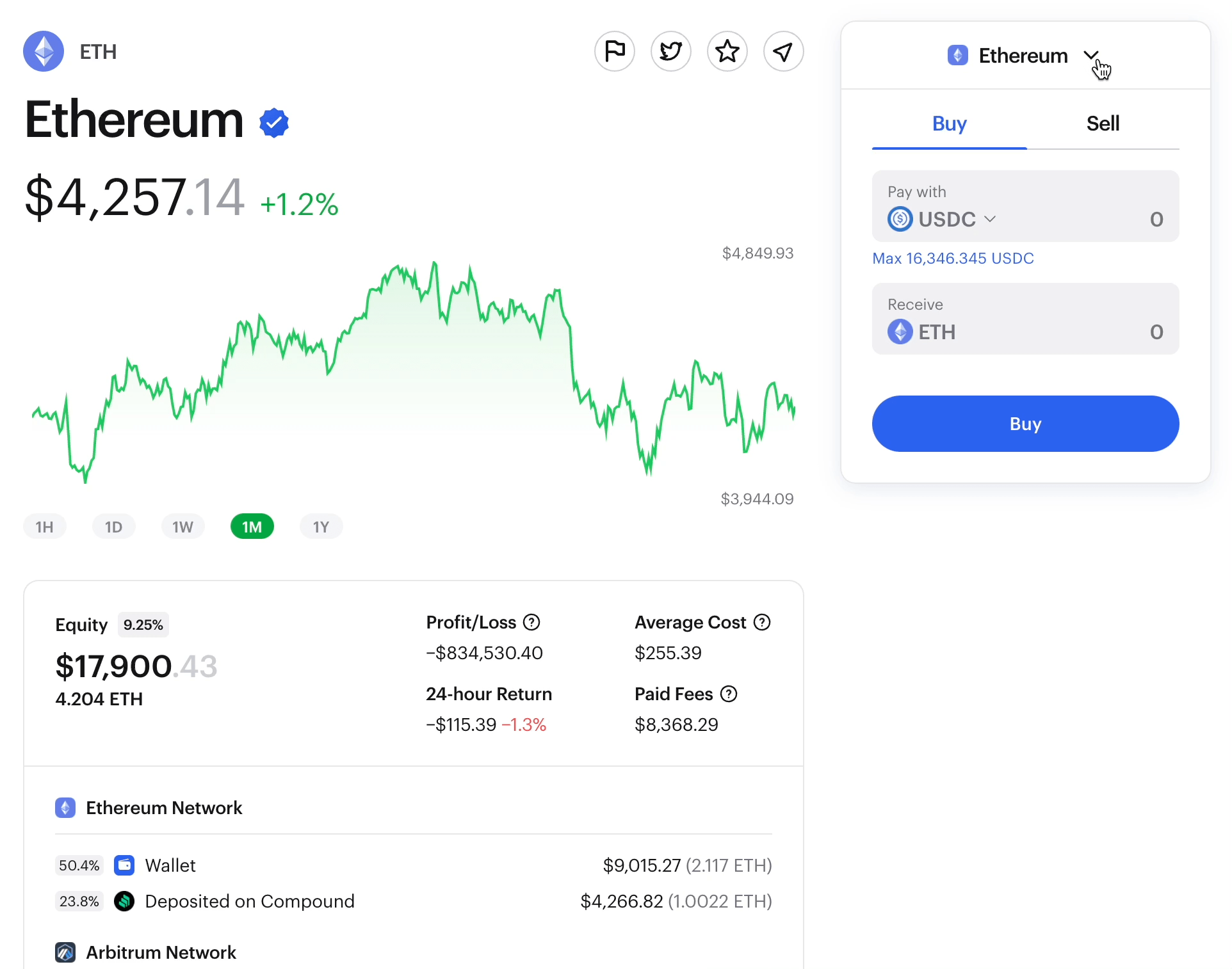 Multichain tracking on Zerion
Over the past year, we've progressively rolled out portfolio tracking for more Ethereum-compatible side chains such as Polygon, Binance Smart Chain, Optimism, Arbitrum and Loopring.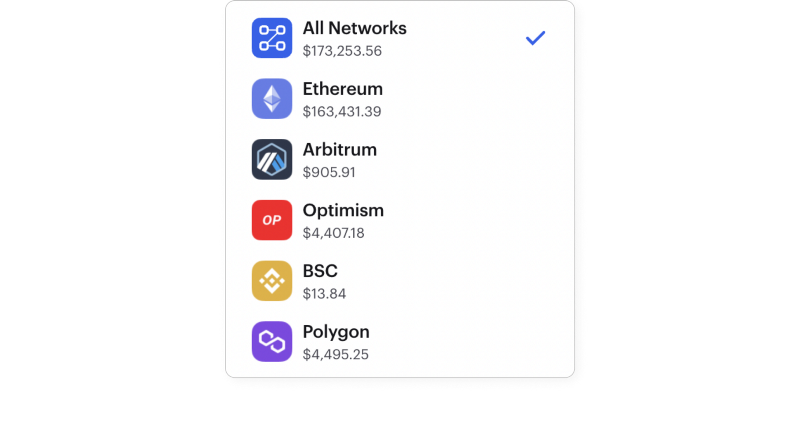 DeFi aggregators have historically struggled to provide seamless multichain portfolio management. Funds on one app almost never match the funds on another. That's why we've focused on upgrading our infrastructure to improve the accuracy of tracking your wallets on other chains, including staked positions and small cap tokens.
A new design for the Overview page
We've made several design improvements, giving you more control over how manage your portfolio:
View your most recent Ethereum transaction history alongside your portfolio chart
Unified view of all positions across all chains
Filter by All Networks or a single network
Sort your assets by position or by platform
Contract and expand your asset holdings by platform
Hide negligible asset balances (<$1.00)
Detailed equity distributions by each chain on asset pages
Looking ahead
Next on our roadmap is trading support on mobile and a native multi-chain bridge, which will enable anyone to trade more efficiently regardless of which wallet they use as their primary source of funds.
We're bringing faster, cheaper trading to everyone.
💡 Tell us what you think about these changes on Discord.