Hello Zers. The first two months of summer were a busy time: we welcomed thousands of Zerion Wallet users and rolled new features.
Spotlight: Set NFT as an avatar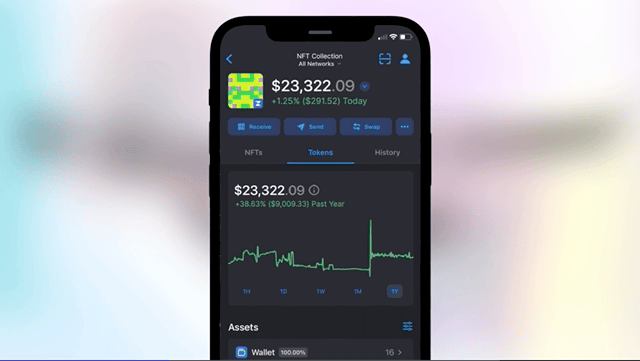 To make it easier to find the right wallet, put your Zerion DNA or any other NFT you own as the avatar instead of the default blockie.
---
Highlights
Ledger multichain trading. You can now connect your Ledger Nano X via Bluetooth to your mobile Zerion Wallet and trade on Polygon, Binance Smart Chain, and other networks.
Updated Zerion Wallet mobile apps. Switch assets in the Swap form, send tokens straight from the Asset page, and enjoy some other improvements.
Exodus Wallet support. You can now easily import your Exodus Wallet to your Zerion Wallet.
Integrations. Over the past two months, we've done co-marketing with Polygon, Fantom, Aurora, and Avalanche, showing why and how to use these networks with Zerion Wallet.
Also, over 80+ additional protocols and dapps are now tracked in Zerion — you can find all integrations in biweekly roundups.
---
Community love
Learn. In our blog, we keep adding educational articles (What is Web3?How to invest in DeFi?) as well as posts covering what happens how (What NFTs could 3AC sell?How was Nomad bridge hacked?). If you know this stuff, share it with frens who are new to the space.
Web3 Wednesdays. In our Twitter Spaces, we continued hosting people who keep building Web3 through this bear market. We covered Move-to-Earn with SteppApp, discussed crypto indices with Alongside, Index Coop, and Phuture, explored Fantom and Polygon ecosystems.
Zerion Connect. The weekly live calls in our Discord kept setting new attendance records — come join us every Thursday to discuss Zerion roadmap, market events, and more.
Zerion Community Calendar. You can now track all Zerion calls and conferences in a single calendar: https://go.zerion.io/calendar